Certificate IV in Work Health and Safety
Employers have a duty of care to ensure that all employees have a safe and healthy workplace, as at the end of the day, we all want to get home in one piece.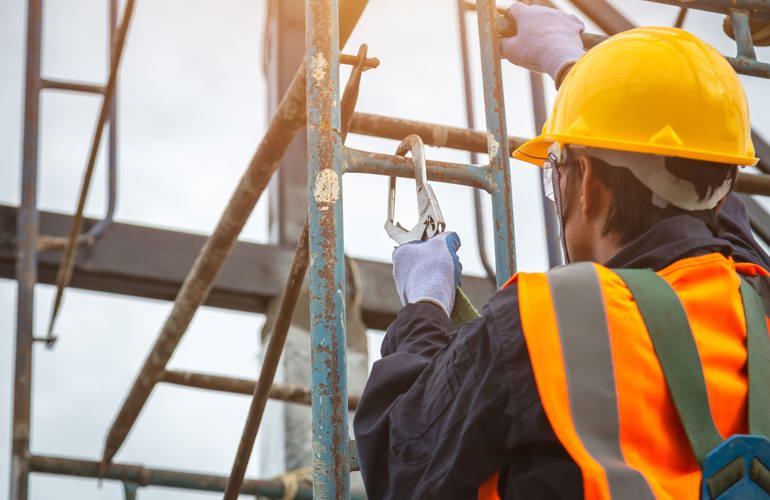 Course Details
Back to Basics deliver the BSB41419 Certificate IV in Work Health and Safety through our unique Distance Learning training System.
This course has been specifically written for the Australian Construction Industry and is not suitable to those not working in the construction industry.
As part of our standard package, you will receive:
RPL at no additional cost to enrolled students
Flexible learning arrangement
12-month completion allowance
1 on 1 mentoring with your own personal industry expert
All required learning materials
The 5 Core Units & 5 Elective Units are clustered and delivered over 4 easy to follow Modules broken up as follows:
Modules
Module 1- Legal Considerations
Topics include – Model Workplace Health & Safety Issues, Safe Work Aust, WorkCover, Codes of Practice, NCC, Aust Stds, Certificates & Licensing, Induction, Site Meetings, Where to get help.
Module 2 – Safety Controls For The Personnel
Topics include – Consultation, Bullying, Skin Cancer, Drugs & Alcohol, Manual Handling, Fatigue Management, First Aid, PPE, Emergency Procedures, Incident Investigation, Right of Entry, Workers Compensation, Return to Work.
Module 3 - Safety Controls On Site
Topics include – No Go Zones, Noise, Confined Space, Demolition, Trenching/Excavation, Falls & Falling Objects, Traffic Management, SWMS & JSA, Plant & Equipment, Dangerous Goods & Hazardous Chemicals, Safety Inspections,.
Module 4 - Safety Management
Topics include – Risk Management & Risk Control, OHS Records, Audit Process, Costs & Systems, Managing WHS, Safety Management Manual.
Units Of Competency
The Units of Competency that are covered as part of the Back to Basics Business Training BSB41419 Certificate IV in Work Health and Safety qualification are as follows:
| | |
| --- | --- |
| BSBWHS412 | Assist with workplace compliance with WHS laws |
| BSBWHS413 | Contribute to the implementation and maintenance of WHS consultation and participation processes |
| BSBWHS414 | Contribute to WHS risk management |
| BSBWHS415 | Contribute to implementing WHS management systems |
| BSBWHS416 | Contribute to workplace incident response |
Group A Mandatory Electives
BSBWHS417
Assist with managing WHS implication of return to work
BSBWHS418
Assist with managing WHS compliance of contractors
BSBWHS419
Contribute to implementing WHS monitoring process
BSBWHS431
Develop processes and procedures for controlling hazardous chemicals in the workplace
General Electives
PUAWHS003
Implement and monitor organisation work, health and safety policies, procedures and programs