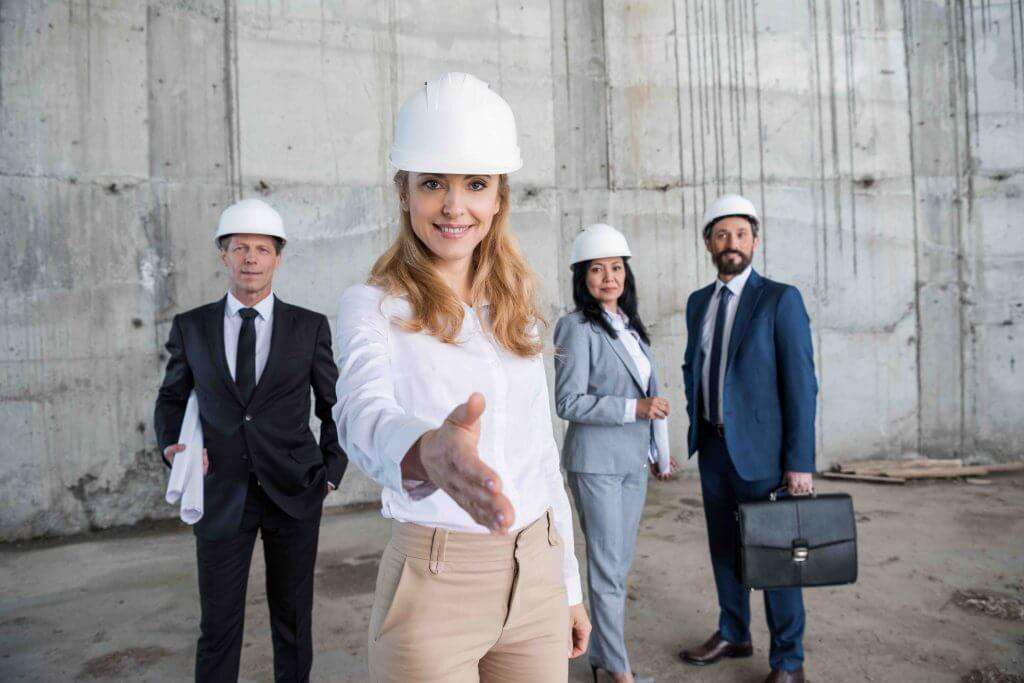 9 Key Steps to Building a Reputation in the Construction Industry
A recent survey showed that people are four times more likely to purchase a product or service if it comes from a word of mouth referral from a friend. The construction industry relies heavily on customer referrals for new customers and positive feedback.
This statistic showcases why it's so important to build a solid reputation for your business, especially in the construction industry. We're going to give you nine key points to keep in mind that can help ensure your business's reputation stays strong and attracts new customers.
1. Don't Underestimate The Power Of Reviews
Your customers know the power of reviews. If they like your finished room or another project, or if you delivered high-quality services, they'll tell you and your potential future customers in a review. One study showed that 97% of potential customers looked online for businesses, and 49% of customers need to see at least one four-star rating before they choose a business.
Do small things to go the extra mile for your customers. Clean up a job site and leave it tidy, fix anything that you accidentally damaged, be attentive to your customers and answer any questions they have. All of these small things add up.
2. Make The Review Process Easy
Your customers are busy. They most likely won't leave a positive review if it's a complicated process. Ask for their email and send them a link to a site to post a review or their experience with your company. You could also include your review link on your invoices or receipts.
Don't be afraid to perform a follow-up call and ask your customers for a review. One study showed that around 70% of your customers will leave your business a review if you ask them for one.
3. Create A Testimonial Page
Contact customers from previous jobs and see if you can feature them on your testimonial page. This allows you to put a lot of great reviews and feedback all in one convenient place. Your potential customers can glance through it and see your company's customer satisfaction level.
You do want to make sure that you ask your customers for permission before posting them on your testimonial page though. Consider showcasing your best reviews in a moving banner or with photographs.
4. Respond To All Of Your Reviews
Don't be the company that ignores negative reviews in favour of positive ones. In the construction industry, you have increased chances for job slowdowns, unexpected problems, or equipment breakdowns that can lead to frustration and negative review.
If your company does get a negative review, invite the customer to contact your company and solve their issue. Never act aggressively or outright ignore them. Be polite and respond quickly. If the customer is happy with the result, ask them to post an amended review under the initial negative one.
5. Have A Strong Web Presence
You want to humanise your company and reach out or interact with your customers. Social media is a powerful tool to help you build your web presence, in addition to review sites. Consider having an accurate and up-to-date Google My Business page for your company. Display your business's contact information and hours. There's also room for reviews. You can announce if you offer 24-hour emergency services as well.

Facebook and Yelp are two other platforms where you can interact with your customers and grow your reputation. A lot of companies are also moving towards Twitter to gain customers because it's a very interactive platform.
A statistic by the Journal of Marketing showed that companies who increase their social media output by just 10% can expect a 7% increase in brand awareness and a 4% customer satisfaction rating. This is huge for reputation building, no matter what stage your company is currently at.
When you work to build your online reputation, it pays off in the long-term. More people begin to trust your company, which leads to more work and more opportunities to strengthen your online presence even more!
6. Be Honest And Authentic
When people interact with your company online, they want honesty and authenticity. Your goal is to come across as sounding trustworthy and human. This means it's critical that you are transparent, as well as professional, at all times.
7. Add A Call To Action On Your Company's Newsletter Or Flyer
Do you have a weekly flyer or newsletter that you send out to your customers? This is an excellent way to keep your customers up-to-date on your business's news, promote specials, and ask for reviews. Add a link to your Google My Business or Facebook page in the footer of the flyer. Since most people who subscribe to your newsletter are satisfied clients, this works well.
The more positive reviews your company has, the more likely people are to use your services. Recent studies showed that 31% of potential customers are more likely to inquire about your services and spend more if they see a lot of good reviews.
8. Give Your Customers A Positive Experience
Customers like to feel appreciated. Research shows that customers are willing to spend up to 17% more with a company that works to give them a positive experience. Your entire staff can help to create this experience by greeting the customers when they first come through your doors and making them feel comfortable.
Additionally, you want to address any questions or concerns they may have about your business in a calm and collected manner. This is an especially good point if they're not completely satisfied with your services or products.
9. Be Active And Give Back To Your Community
Your community likes to know that their local companies support them. Get your company involved in community events. You could set up a scholarship fund for people who want to get into the construction industry or offer internships for deserving students. If your community has an event, offer to be one of the sponsors.
Since 52% of your potential customers are more willing to use a local business if it's known, this can be a huge selling point. If you're not sure how to get involved, contact your local Council for recommendations.
In the construction industry, your reputation holds a lot of weight. Keeping your customers satisfied and happy is key. These nine steps can help to ensure you build a solid reputation for your construction company.