Our Vision is Clear
To improve the knowledge, skill and qualifications of those people choosing to work in the building and construction industry by providing 'best – practice,' quality training courses and qualifications at affordable prices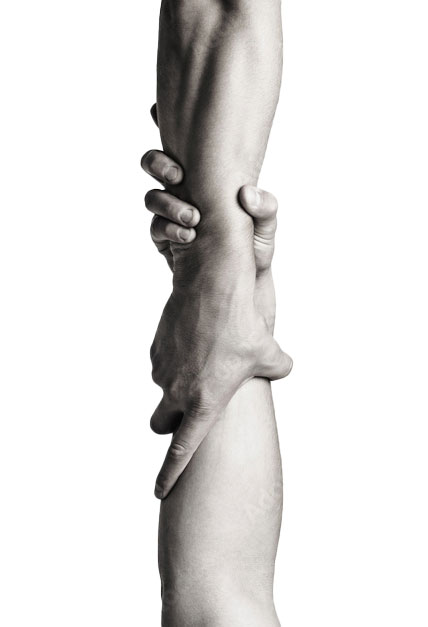 Our Core Values
Communication - Honest and transparent communication is guaranteed, always.
Respect – Respect goes both ways - Respect and honour those in your workplace and those that want to support you. Back to Basics personnel will always provide the courtesy and respect you deserve. Our support team always try to see things from the other people's perspective and treat people the way that we would like to be treated.
Caring - Our personnel do care about you. They understand the juggling act of work-life balance. Our Support Team will always be there to listen and help you when work, timing, illness, family need to take priority.
Attitude is everything and a choice only you can make for yourself promoting a positive approach to moving forward. The team are only too willing to encourage you through the journey of study and will always provide the inspiration you will need to keep moving on.
Knowledge gains skills through learning. Learning is the core of what we do and how we move forward in life and work. The design of our programs will provide all the learning you are going to need.
Accuracy cannot be compromised. The same is true for you and your work and Back to Basics ensures that the information we provide in all our learning material is correct and relevant
The Juggling of Work Life Balance – This is not easy, so often the balls go up and then decide to all come down at once! Building on your skills is a major commitment – you cannot do it alone – Back to Basics will support you all the way
Why Choose Us
Back to Basics is proud to have experienced people on our team to support you through your journey to gain your qualification. You will find that after you have completed your studies that our comprehensive textbooks will be an excellent reference source in your everyday work life
5 Day Support System
1 on 1 student support via phone and email, 8.30am - 5pm Monday - Thursday, 8.30am - 4pm on Fridays
Guaranteed quick turn around with marking and feedback
Great Value, All-Inclusive Courses
There are no hidden fees! Course fees include ALL learning material, assessment tasks, textbooks, and access to our student support team 5 days a week.
Learn At Your Own Pace
Back to Basics courses are designed so you are able to learn at your own pace via distance learning, enabling you the freedom to study when you want at any time or place in the world!
Nationally Recognised Training
Back to Basics Business Training Pty Ltd is a Registered Training Organisation, National Training Provider Number 4346.
All courses and qualifications have been developed according to the legislation, regulations, and licensing requirements specific to each Australian State and Territory.
Latest Testimonial
Dear Phil and Wendy,
I wanted to write and give you both a massive thank you for all your help and support over the past 2 years. If it wasn't for Wendy's reminder back in October last year I would have totally forgotten to complete the course.
Wendy, you have been amazing to talk to you when I call in. You're always pos... ... more>
Vlade Micev
May 2023