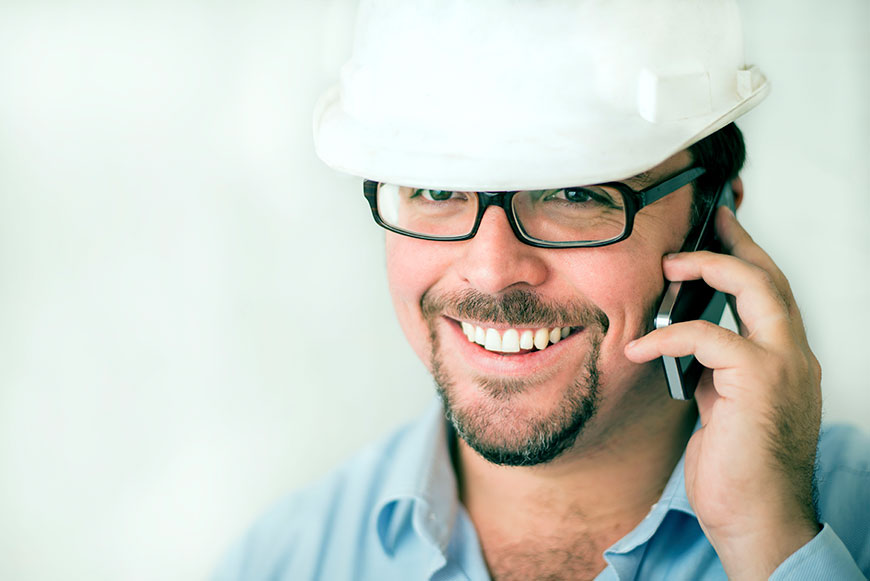 Construction Industry Facts (Updated 2020)
Numbers accompany us in every field of human activity. It's because no industry will promise you everlasting stability and unchanging state of affairs. Construction is no exception.
That's why a fresh insight into statistics will ensure you never fall behind your peers, co-workers or competitors.
To help you see the larger picture of the construction field in Australia, here is a chance to dive deep into numbers that shape this industry, reveal the major challenges, and find viable solutions.
The Australian Construction Industry In Numbers: A Promising Future
Construction is the third largest industry in Australia for the number of people it employs and its share in the GDP (Gross Domestic Product) of the country.
In 2019, over 1,15 million people were employed in construction (it's 9.0% of all jobs in Australia). A further 118,800 jobs are projected to be added by May 2023. This means we will witness a 10% rise in employment in construction.
Construction generates over $360 billion in revenue and has a share of 9% in the total GDP of the country. Only healthcare and retail outperform construction in these numbers.
You will find different rates for the average salary for a construction worker. PayScale indicates AU$26.58, while Indeed says it's $30.63 per hour (or AU$46.62). That's the average.
The annual income can reach $100,000 – $280,000 a year for Construction Managers, Estimating Managers, Site managers, Strategic Sourcing Manager, or General Managers.
Check out the jobs in the highest demand. Hays Jobs Report shares information about Australia's most in-demand construction positions:
Contract Administrators (civil & commercial),
Site Managers (civil & commercial),
Project Managers (civil),
Project Engineers (civil),
Estimators (commercial).
The AISC shares the results of its research for top 5 occupations in demand:
Architectural, Building and Surveying Technicians,
Contract, Program and Project Administrators,
Civil Engineering Professionals,
Electricians,
Carpenters and Joiners.
Aside from occupational knowledge, the industry calls for mastery of other skills as well. Here is the list of the top generic skills in demand:
Language, literacy and numeracy skills,
Learning agility and self management,
Thinking critically,
Solving problems,
Communication skills,
Technology.
Women are putting on a hardhat and entering this male-dominated industry. A 2019 report by Australian Bureau of Statistics indicates that only 12.1% of the construction workforce is female. However, the numbers are foreseen to increase as stereotypical expectations are being fought: we see more women on the worksites and taking on leadership duties.
Graduates fresh out of school who seek a career path, established workers who want to upgrade their skills, business owners, investors, and startups – all of them are welcome to be part of this growing industry.
True, construction is a huge player in Australia's economy. However, an industry of such big perspectives and with so many vital tasks to accomplish cannot bypass hurdles and tribulations.
The Major Challenges In Construction: Problems Or Opportunities?
Before you enter this field or rethink your roles and responsibilities as a savvy professional, here is the larger picture of the pain points in construction.
A slow-to-innovate industry
Construction is one of the three industries (together with agriculture and transport) that are slow to embrace digital technologies and innovations (based on a report by the Office of the Chief Economist). No wonder, too often paperwork and data processing are still done manually.
Projects are most likely to go over time and over budget.
Delays beyond original schedule are a common practice. Large projects typically take 20% longer to finish than scheduled.
When constructing a typical home, the builder is most likely to go 10.6% over the budget of the entire cost (because of the "things that can't be categorized").
Logic prompts that going over time and over budget should mean there are productivity problems. Data is there to support such an assumption.
Issues with productivity
When it comes to productivity, construction still "lags behind" other key Australian sectors, including agriculture and healthcare.
PlanGrid states that over 14 hours per week are spent on dealing with conflict resolution and rework that drift away from high priority tasks.
Ensuring the safety of workers
Safe Work Australia informs that though work-related injury fatalities decreased by 62% from its peak in 2007, construction remains in the top three industries that imposes a risk to workers' lives (as of 2018).
Implementation of higher safety standards may be the reason that the number of job ads for health, safety and environment roles has increased across the industry.
Skills and Labour Shortage
Globally, skills shortages in construction affect 27 of the 46 markets researched (that's over 58% of the markets).
The same challenge is present in the Australian job market. The Department of Jobs and Small Business of the Australian Government shares skill shortage information by occupation:
architect
architectural draftsperson
building associate
construction project manager
surveyor
urban and regional planner
In construction trades, the market has fallen short of these main skills:
bricklayer and stonemason
cabinetmaker
carpenter and joiner
fibrous plasterer
glazier
painting trade worker
plumber
roof tiler
wall and floor tiler
It takes effort to stay competitive.
Times differ. Any industry can witness ups and downs. To make falls less painful, you should acknowledge the importance of being able to transition from one construction site to another.
A case in point.
Recent news is not encouraging for residential construction. Decline in building approvals is being reported by news.com.au.
Given this fact, many companies are looking for candidates with skills that can transfer across a range of industry sectors – for example, from road construction to rail projects.
To safeguard yourself against sudden fluctuations, as well as be prepared for technological and policy changes, keep a close eye on industry trends.
Robert H. Schuller has a line: "problems are not stop signs; they are guidelines". Challenges mean opportunities as well. Simply plan for a major shift and embrace new possibilities.
Education Is The Answer: Read Statistics And Invest In Yourself.
Learn to "read" statistical data.
Increasing or declining numbers in construction will prompt you why certain things work while others do not. Make the most use of this data.
You will be able to position your skills and your business towards the path of success if you understand the changeable needs of the market.
Use statistical data to reduce costs, find out which areas of your work should be optimized for better results, and make informed decisions about where you should invest.
Explore the possibilities of automation and digitization in this sector – the challenges construction workers face should prompt you what kind of technological solutions can increase the efficiency of each project and the industry as a whole.
Enroll in top-notch training courses.
Quality training is power. It's the key to consistent success. And that's natural. When a professional armed with solid knowledge meets the imposed challenges, growth and opportunities arise.
By training and retraining your skills, you will not only pursue a successful career in construction but also be confident you are prepared for any major shift in the market.
Back to Basics, a nationally recognized training provider, helps to unearth your potential and bring a sure success into your career and business.
Gain your license or diploma through up-to-date, high-class online training. Choose your field of interest: contract administration, building, estimating, site management, trade contractor management, project management and more.
Your studies are both pleasurable and productive. Here is why.
You learn at your own pace.
You study from the comfort of your home or office.
You receive one-on-one support throughout the course.
There are no hidden fees – you enjoy all-inclusive training programs.
If you would like more information on the courses Back to Basics offers or are interested in upgrading your resume with one of our qualifications, Call us on 1300 855 713 or email enquiries@backtobasics.edu.au to find out more.