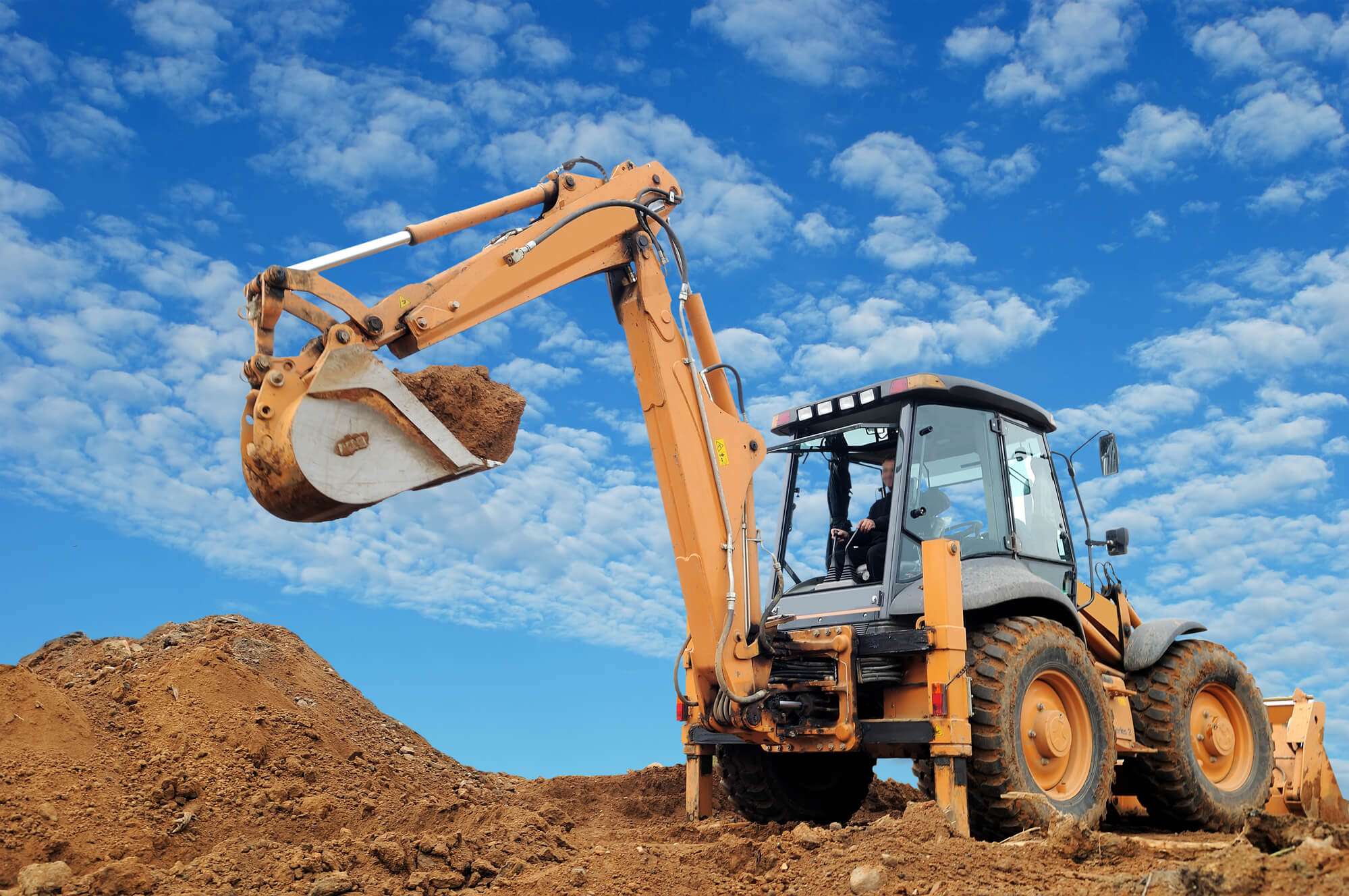 Excavation work: Methods and Safety Considerations
Being a major part of the site preparation, excavation can make or break the stability of your future building.
First things first. Do not commence any excavation work before you have a clear map of underground utilities: cables, pipes, etc. Mark the services and make sure everyone in the excavation team knows where the buried services are. Also, test the soil and conduct site evaluation.
Armed with this information, you will be able to choose methods and safety measures that fit specific excavation works.
Here is a list of methods you should consider to take your project to its full and safe completion.
Trenching
A trench is a type of excavation that is generally deeper than it is wide at the top.
Trenches are used in archeology, civil engineering, and military engineering for various purposes. In residential construction, they are excavated mainly to provide a base for buildings. If the trench is going to be at least 1.5 meters deep, it must be properly supported from all sides to make it safe against collapse and ensure the safety of workers.
A number of methods are used to provide a support system:
Shielding
Shoring
Benching
Battering
These systems function as risk controls and are often combined to produce the most efficient option for a given situation and project-specific excavation materials.
Benching
A series of steps in the vertical surface of an excavation are created as a safeguard against collapsing and sliding. Benching reduces the wall height and ensures stability.
Here is what it looks like:
Benches should be wide enough to stabilise the slopes and to prevent material from the top falling down to the working area.
Battering
A battered wall is "any kind of wall that has been built with an intentional slope". The word "batter" refers to a predetermined type of angle which ensures stability providing a safe slope to the excavated face.
The excavated slope is safe when the ground is stable. If, for some reason, the stability of the ground is lost (due to heavy rains or flooding, for example), appropriate control measures should be taken, such as temporarily suspending work or providing ground support.
A combination of battering and benching can be used in case you have a recommendation from a competent professional (geotechnical engineer, for example) to choose this method of support system.
When battering or benching are impracticable due to the location or depth of the excavation, shoring is used.
Shoring
Shoring is used when unstable ground conditions are encountered. These may include: soft ground or ground liable to be wet during excavation. In such cases there is a risk of a person being buried, struck or trapped by dislodged material.
If shoring is being installed as the excavation works progress, no worker should enter any part of an unsupported trench.
In case excavations are less than 2 meters deep and where each section of the excavation is open for a short period of time (less than one week), you might need to consider shoring that uses soil arching.
Shoring that uses soil arching
When you slightly compress soil without allowing the soil to move outward, it will produce an arching effect.
You will need a competent person's recommendation for each specific case; however, generally the closer the shoring is, the better soil arching works.
Shielding
Trench shields and boxes differ from shoring as shoring is designed to prevent collapse where
shielding and boxes are only designed to protect workers from cave-ins and similar incidents.
With specific lifting points for installation and removal, shields and boxes are used in trenches to withstand the earth pressures and protect workers within them. Shields can be permanently installed or designed to be moved along as work progresses.
De-Watering As A Control Measure
Necessary control measures should be provided before anyone is allowed to work in excavations where water has collected or is collecting.
Water may collect because of:
surface run-off after heavy rain;
a nearby swamp, dam, lake, river or storm water drain;
a high groundwater table seeping into the excavation.
Excavation work may involve controlling large quantities of water; in such cases steel piling or closed sheeting are not always the best solution, and often the most effective way is to drain the ground before excavation begins.
Zone Of Influence
Zone of influence is the volume of soil around the excavation affected by an external load (for example, vehicles, plant, excavated material).
The influence of any loads near the excavation may cause ground collapse. Unless specifically indicated, no excavated material, mechanical plant, or other heavy loads should be in the zone of influence.
Here is how existing nearby structures may restrict the excavation.
Placement Of Temporary And Permanent Spoils
Temporary spoil must be placed no closer than 2 ft (0.61 m) from the surface edge of the excavation (the distance is measured from the nearest base of the spoil to the cut not from the crown of the spoil deposit).
This distance requirement ensures that spoil will not accidentally slide back into the excavation and fall on employees in the trench.
Permanent spoil is often created where underpasses are built or utilities are buried. Again, an appropriate distance should be kept to avoid out-of-compliance situations.
A few more safety considerations during excavation work include:
Properly fence off and sign the work area. Make sure it's properly guarded and lit during the night.
Install footbridges with guard rails and make sure they are used by the workers.
Provide ladders where necessary.
Make sure the working area is not affected by blasting or any other heavy vibration.
Let's Wrap Up!
Excavation work can be challenging to handle. It requires knowledge and high professionalism to be accomplished successfully.
The skillset and hands-on experience are not acquired overnight, though. You need to go through comprehensive and effective training program to be able to become a sought-after specialist.
To make your learning experience easier, quicker and more effective, Back to Basics offers courses to help you gain your desired qualification.
All you have to do is to choose the course that fits your career goals. We have taken care of the rest:
You learn online from the comfort of your home.
You learn with materials that are developed by builders for builders.
You enjoy one-on-one guidance from industry experts who have ample experience in construction.
The price you pay is all inclusive.
You join a large, knowledgeable and vibrant community.
You partner with a recognized training provider whose courses are tried and tested by thousands of Aussie tradies.
It should be helpful to consult our complete guide on experience and qualification requirements for each state and territory in Australia if you plan to acquire your builders licence.
If you still have questions, call us on 1300 855 713 or email enquiries@backtobasics.edu.au to find out more.