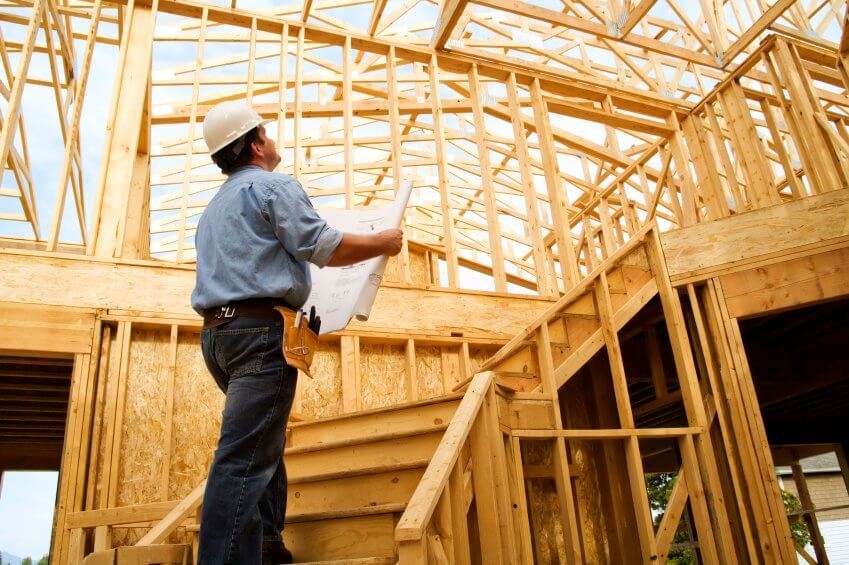 How to Get a Builders Licence in New South Wales
Conviction and a total fine of $70.000. That's the price an unlicensed builder paid for carrying out residential building work. This man had to face the consequences after the reality came to light — he was not appropriately licensed to perform building work in NSW.
Unfortunately, the Australian construction industry does not lack such headlines… And more and more these days, the government is taking steps to hold industry practitioners accountable for the residential building work they carry out.
After building failures in Sydney (the Opal Tower and Mascot Towers are two of the most notorious cases), the NSW government released a "draft regulation to tighten rules for private certifiers".
The new regulation implies that certifiers must check whether a builder on a project has the correct licence to perform the intended building work.
These recent cases also serve as an important reminder to all consumers in Australia that to protect their investment, they should only deal with licensed professionals.
So there can be no denial: Australian building and construction industry needs qualified and properly licensed specialists.
We'll be honest straight from the start: getting a builder's licence (or builders license as our friends overseas call it) in New South Wales is not an easy task.
It's a long process, as there are certain qualifications which you must complete before you are eligible to apply, on top of gaining the necessary experience in your chosen field.
Once you've done all that, there are administrative hoops you have to jump through to ensure that all of the documentation that the state requires is sent to the right department at the right time.
It sounds like a lot of effort to go to for a piece of paper. But these steps are vital if you want to carry out your trade in New South Wales without facing convictions and fines.
Who Issues The Builders Licence In NSW?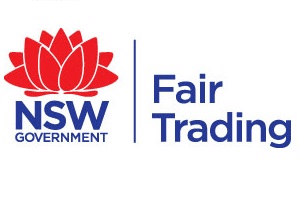 Residential building work, that is, any work which includes altering, adding to or constructing a home or residential property, must be performed by a person who holds a licence issued by the NSW Fair Trading.
You cannot, therefore, carry out any residential work legally in New South Wales unless you hold a builder's licence, or remain under the supervision of a person with the correct licence.
Residential building work includes a long list of trades, which all require the contractor to have the correct paperwork. These trades include, but are not limited to:
– Carpentry
– Bricklaying
– Plumbing
– Kitchen and bathroom renovations
– Making repairs to an existing residential building
– Joinery
– Renovating or decorating an existing home
– Structural landscaping
– Erection of carports, garages and sheds
– Relocation of dwellings
– Swimming pool construction
– Fitting saunas and steam rooms
– Building or repair of conservatories
– Pool enclosures
You must be able to demonstrate that you have industry experience as well as professional qualifications in order to obtain a licence. The Department of Fair Trading can then ensure that all work to residential properties is being carried out by, or under the supervision of fully trained and qualified individuals.
Note that a licence is required for all specialist work (e.g. drainage, plumbing, gasfitting, etc.) regardless of its cost, and for residential building work valued at more than $5,000 (incl GST) in labour and materials.
If you ever want to work on your own or head up your own team, you will need a builder's licence in order to do so.
Additionally, the savvy customer these days will carry out a "builders licence NSW check" by searching on the Office of Fair Trading website, and if you are not licensed, you will not show up!
If you want to carry out your own search, you can visit 'Search Contractor & Tradespersons' to find the necessary results.
NSW Builders Licence Types
Depending on whether you want to contract or supervise building work, you can choose one of the three types of licences available in NSW:
A contractor licence is issued for one or three years. You are allowed to do only the types of work described on your licence.
A qualified supervisor certificate is issued for three years and does not allow you to contract for work.
● An endorsed contractor licence. If you apply for a contractor licence and also have the qualifications and experience needed for a qualified supervisor, you are eligible to get an endorsed contractor licence.
Congratulations! You have already decided which type of licence you want to acquire. Knowing from the start the most common reasons for builder's licences to be rejected is the best way to avoid making any mistakes.
Let's dive in.
Common Reasons For Rejected Applications
There are a number of factors which are likely to damage your chances of getting a builder's licence, and the most common reasons include:
– The applicant does not have enough experience.
– The applicant's experience is of the wrong kind (e.g. unpaid or unsupervised).
– The applicant's qualifications are unrecognised by the Department of Fair Trading.
– The applicant's qualifications are issued by unrecognised assessing bodies.
– The applicant did not complete all of the compulsory units or modules for their qualification.
– The applicant's paperwork was not completed correctly whilst obtaining experience.
The two important takeaways for you are:
Before starting a training course towards a qualification, ensure that the qualification is recognised by the Department of Fair Trading.
Before starting to work for a particular person or firm, make sure that they themselves are accredited as supervisors and that your experience of working with them will be recognised towards your licence application.
These are the major points to keep in mind, but you will also need to take care of some specific requirements.
Required Qualifications And Experience
Before you have even started to work towards any qualifications, you should be aware that in order to be granted a builder's licence in New South Wales, you will have to complete the following:
Courses and training to finish the following qualifications: CPC40120 – Certificate IV in Building and Construction (Building).
Plus any of the following:
– Diploma of Building and Construction (Building) BCG50206 or CPC50208;
– CPC50220 – Diploma of Building and Construction (Building) (all of the units required by NSW Fair Trading must be included in the training you decide to take);
– a valid bricklaying or carpentry contractor licence or qualified supervisor certificate;
– Bachelor of Housing from an Australian university or a degree in civil engineering, structural engineering, architecture, housing, construction, construction management, construction project management, construction economics, applied science (building) or quantity surveying from an Australian university.
Or a relevant degree from an Australian University(e.g. Quantity Surveying, General Construction, Construction Management, Building, Construction Economics, Applied Science of Building). The degree must be from an Australian university and must have been completed over 4 years, with a work placement in the middle.
When it comes to experience, you are required to have worked as an employee, a subcontractor or a nominated supervisor (who holds a certificate of a qualified supervisor).
It's important to remember that to get your Residential Builders Licence in NSW, you will also need to gain at least 2 years site based full-time work experience under the supervision of a fully licensed builder as either an employee or contractor demonstrating that you have the ability or capacity to supervise the construction of residential building work and be able to deal effectively with sub-contractors, consumers and others. You must be paid with money for the work you have done. The employer must confirm your experience on the referee's statement form.
Visit the Building (general building work) page on the NSW Fair Trading website for full details on the required documents.
Be careful to check all of the modules, courses or units which make up the qualifications you choose to ensure that they meet the requirements of the NSW Fair Trading.
There is a complete list of the required units available on the Fair Trading website. If you complete a qualification without taking all of the required units, you are likely to be denied a builder's licence.
As we move forward, we will cover the highlights related to the application process and the required fees.
How To Apply For NSW Builders Licence
Once you are sure that you have all of the qualifications required, along with the necessary proof and documentation, you can obtain all of the forms you need from the NSW Fair Trading website.
The website also has resources to help you fill out your application correctly and checklists to make sure you have everything you need before you begin the process. If you have any questions, queries or doubts about the process, you should find all the information you need on their website. If not, you can always give them a call to ask more specific or detailed questions.
After filling out all of the forms, you will need to hand the documentation into your local Service NSW centre along with the following supporting information:
– Proof of identity.
– Proof of address.
– Documentation to prove your qualifications.
– One passport size photo.
– Details of your employment and experience.
– Details of past or current licences.
– Details of any past criminal offences, if applicable.
– A statement from a referee (referee must be a licensed supervisor).
– Application fee (this varies depending on the type of builder's licence application).
Here is the chart for application fees you'll need to pay. Note that Licence fees are refundable if your application is refused or withdrawn, while Processing fees are not refundable.
Application Fees
Licence Type

Licence Fee

Processing Fee

Total

Building contractor licence – 1 year

$389

$296

$685

Building contractor licence – 3 years

$986

$296

$1282

Building qualified supervisor

certificate – 3 years

$161

$88

$249
Chart source: NSW Fair Trading
Builders who are licensed in another State or Territory and want to work in NSW must seek mutual recognition with NSW Fair Trading.
Interstate And New Zealand Licences
Any licensed builder from another State or Territory wanting to do residential building work in NSW must apply for mutual recognition to get a license equivalent to the one they hold.
If you relocate your primary place of residence to NSW, you will have to acquire a builders licence that is issued by the NSW Fair Trading.
To do residential building work in NSW under 'mutual recognition', consult the Applicant's Checklist for Individual Applicants for Mutual Recognition.
Cancelled Or Suspended Licence
Immediately stop any work (even unfinalised) related to your licence or certificate. Notify your clients that your licence or certificate was suspended/cancelled and return it to NSW Fair Trading. Consult NSW Fair Trading website for details on how to renew and replace your licence.
Useful Resources
If you want to stay up to date with the industry news, you can follow this link to eNews services, and receive updates about:
What's New– for latest website updates and media releases.
Foundations– for the home building industry.
Loose-fill asbestos updates.
Cert Alert – news for certifiers.
In this post we've covered the details on acquiring a builders licence in New South Wales. If you need to check the processes and policies for each separate state, consult Your Complete Guide to Getting a Builders Licence in Australia.
Wrapping Up!
The road to obtaining a NSW builders licence is a long one, so make sure you don't trip up early on.
Meeting the right industry professionals who will support and guide you on this challenging path is not a happy chance. It's a conscious decision you make to lay a solid foundation for the future of your career.
Your first step should be to choose a training provider, a Registered Training Organisation, that will deliver knowledge and skills through the most efficient learning methods and in the shortest possible time frame.
Meet Back to Basics – a nationally recognized training provider.
We take the stress out of the process by providing an environment where obtaining your qualification is quick, easy and effective. Here is why:
You receive one-on-one training from industry experts.
You learn at your own pace.
You don't make any extra payments. Fees are all-inclusive.
You join a vibrant and knowledgeable community.
Need further information on the building and construction courses we provide? We are here to help out.
Send us a message, call us on 1300 855 713 or email enquiries@backtobasics.edu.au to find out more.