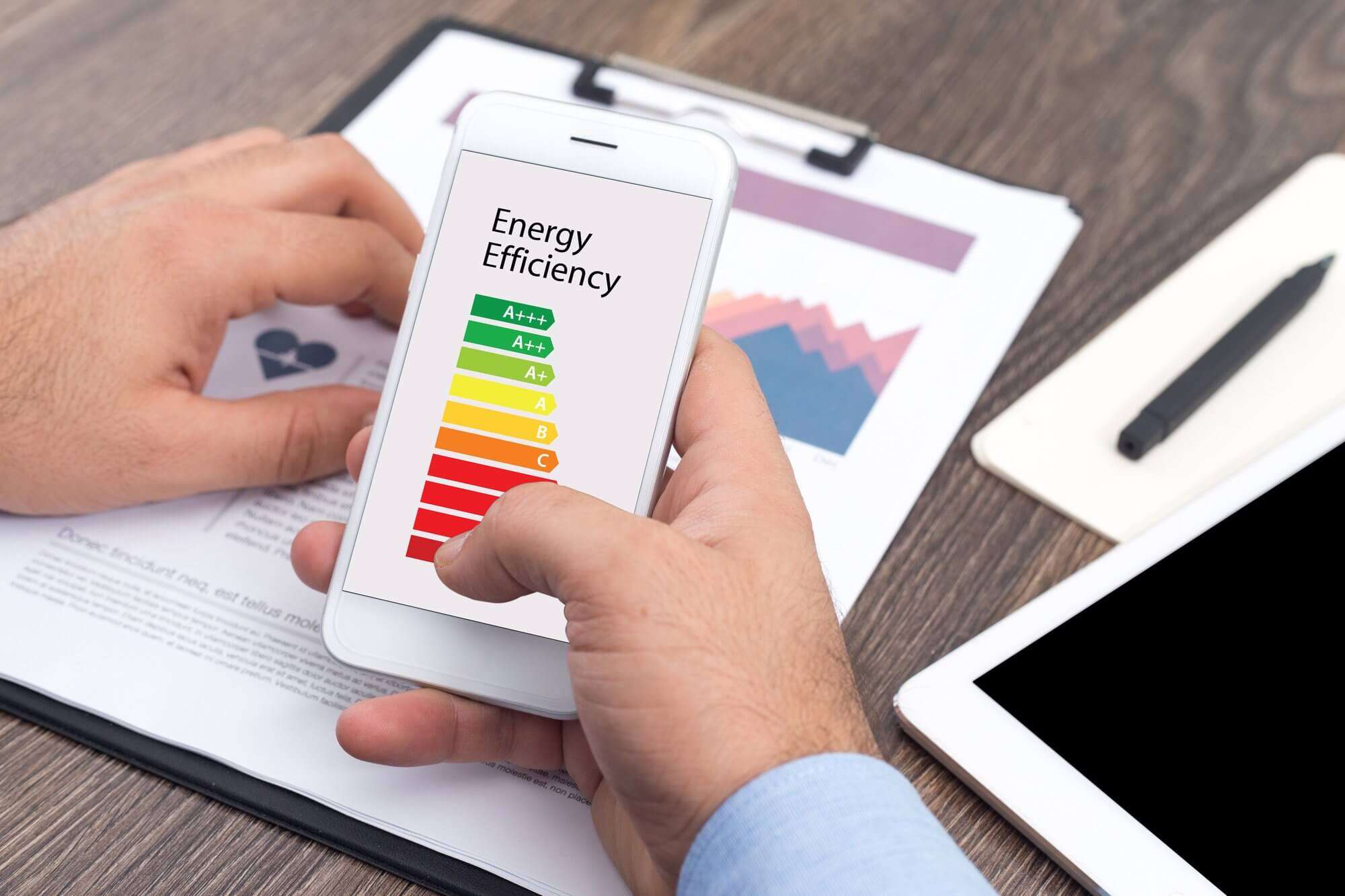 NCC 2019 Energy Efficiency Requirements Are Now In Effect
It seems like there is no time to take a break.
Australian droughts and bushfires were followed by the COVID-19 lockdown… Time and again, we are reminded of the importance of having a reliable, efficient, and cheaper energy system for our economy, in which the construction sector accounts for an important share. More than ever before, we need homes and offices that stay warm in winter and cool during hot summers.
There is also this to consider: sustainable use of energy sources and competitively-priced electricity are essential for enabling our economy to recover in the post-COVID-19 world as well as helping our people with remote working and learning.
Fortunately, the Australian government takes leadership and sets higher standards for the energy performance of our buildings through the National Construction Code and other laws and regulations.
If you have a new project to be submitted for a building permit, there are important updates you can't miss.
From May 1, 2020 onwards, your building project should comply with the NCC 2019 energy efficiency requirements. These requirements are no longer voluntary, meaning certificates submitted after April 30, 2020, need to meet the requirements of NCC 2019 Section J.
These amendments to Section J are the biggest over the last decade of the building code being in place, and they are expected to produce a number of essential benefits:
more efficient and comfortable buildings — you pay lower energy bills and you live in a home with comfortable temperatures with a reduced need for heating and cooling.
simplified compliance options — make it easy for industry practitioners to build code-compliant buildings.
contribution to Australia's efforts of meeting its greenhouse gas reduction targets. A quick note here: Australia emits more than 550 million tonnes of greenhouse gases each year, and it turns out that buildings and the built environment, in general, are responsible for nearly a quarter of those emissions.
increased capacity for meeting energy productivity targets.
"The evidence is in", says Suzanne Toumbourou, the executive director of ASBEC. "Better performing buildings deliver a myriad of benefits such as lowered energy bills for household and business consumers, reduced stress on the electricity network and support a least-cost pathway to decarbonisation."
Unfortunately, the uncertainty associated with the COVID-19 pandemic forced the Western Australian government to stick to the use of the NCC 2016 until April 2021, a decision which was criticised by the Australian Institute of Refrigeration, Air Conditioning and Heating (AIRAH).
What's New In Section J?
The latest revision to the NCC implies significant changes; therefore, a 12-month transition period was allocated to assist industry practitioners in adapting to new requirements.
Energy efficiency provisions are presented in Section J of Volume One and Parts 2.6 and 3.12 of Volume Two of the NCC.
The updated Section J has marked a major overhaul for the commercial buildings. Just think of it. The package of measures is expected to bring about a potential of 35 percent reduction in energy consumption!
The main changes related to the energy efficiency requirements include:
increasing the stringency of the requirements for commercial buildings;
recognising NABERS Energy and Green Star as compliance options;
generally improving the provisions for residential buildings; and
ensuring residential buildings perform well year-round.
Specific updates have been implemented to address each of these points. The chart below presents the main amendments for commercial and residential buildings:
Commercial buildings

Residential buildings

Simplified Deemed-to-Satisfy Provisions

Improved interpretation and application of the provisions.

Increased stringency for energy saving to a point where the value of energy saved outweighs the increased cost of construction.

Introduced NatHERS heating and cooling load limits (on top of existing minimum star rating) for Class 1 buildings. The building should be energy-efficient but not at the expense of the occupants' comfort.

Improved reference building Verification Method (JV3)

Formally recognising NABERS and Green Star as alternative Verification Methods.

Basic comfort levels for building occupants are now taken into account.
Here are the main areas of amendments for commercial buildings:
Thermal bridging
Roof and Ceiling Construction
Walls and Glazing Construction
Display glazing
Floor insulation
A "whole façade" performance method (instead of separate targets for glazing and walls) is introduced. Glazing used to be independent of wall thermal performance requirements in NCC 2016. To present it as a formula: 2016 J1 Fabric + 2016 J2 Glazing = 2019 Part J1.
Practical tools are also offered to facilitate calculation processes.
Thus, the ABCB created a façade calculator which is an MS Excel file containing multiple worksheets that enable you to produce a final report of results.
This tool allows you to calculate total U-Value and solar admittance of wall-glazing constructions (includes thermal bridging); check total R-Value for opaque façade sections; check compliance using Methods 1 and 2; optimize thermal bridging, insulation, windows and shading; and set reference building for JV3.
The calculator helps to apply the NCC Volume One Part J1.5 Building fabric DTS Provisions, and the JV3 Verification Method (Verification using a reference building) for energy efficiency.
Building Services
On the mechanical and building services side, there are updates related to:
Part J5 Air-conditioning and ventilation Systems, Fans and Pumps Changes – stringency levels have all been increased significantly. There are also changes in how you should assess pump energy efficiency.
Part J6: Artificial Lightning – Adjustment Factors & Lightning Colours, Artificial Lightning & Power. Now the Code regulates the energy efficiency of lifts, escalators & moving walkways.
Part J7: Heated Water Supply, Swimming Pools & Spas.
Part J8: Facilities for Energy Monitoring.
Two Verification Pathways Added
NABERS Energy Rating and Green Star Certification are recognised as verification methods in the updated NCC.
Let's review each of them at a glance.
NABERS is a rating scheme for the environmental performance of a building.
The four steps you will need to go through are as follows:
Step 1: You need to sign a 5.5 stars NABERS Energy Commitment Agreement.
Step 2: Accomplish a base building services check (energy use no more than 67% of 5.5 stars).
Step 3: You need to do a thermal comfort check (PMV -1 to +1).
Step 4: Make sure your project complies with additional requirements (General requirements of verification methods and specific JV1 requirements for car parks, tenant lightning, supplementary systems).
Green Star enables you to assess the sustainable design of your building and minimize its environmental footprint. Note that energy reduction is only one part of this rating tool.
In terms of greenhouse gas emissions, Green Star presents a Reference Building Pathway: you choose an NCC-compliant reference building and compare it to your building.
A couple of extra steps are also represented: creating a benchmark representing a 10% improvement of your NCC-compliant building, and making your proposed design solution (0-100% improvement above benchmark).
There is also an intermediate step which refers to the envelope of facade improvement of your building. It's an extra step to help you earn extra points on the way to achieving Green Star certification.
A comprehensive webinar Section J Transformed: Stepping into energy change for commercial buildings organized by the ABCB in January 2020 will walk you through all of those aspects step by step and provide the needed explanations and resources for further consideration.
What's Next?
We should admit it. Australia already has recognized green buildings that mark a new path towards sustainable solutions. Nightingale Housing, 25 King, Council House 2 and many more projects are here to prove that it's possible to make environmentally-friendly decisions without compromising the occupants' health and basic comfort.
But when it comes to energy efficiency, the sky's the limit. The good news is that it is planned to lift the minimum energy performance of new homes in Australia to a minimum of 7 stars and restrict energy use from the biggest appliances such as hot water, lighting and pool pumps.
The focus of the NCC 2022 Energy Efficiency project will be on residential buildings. Here is what the ABCB states about what to expect:
This will involve the development of enhanced energy efficiency provisions for residential buildings, including a possible increase in the level of thermal comfort and a whole-of-house-energy use budget. For commercial buildings, initial investigations will be carried out to support possible future changes in NCC 2025.
Summing Up!
Energy-efficient buildings can play a critical role in how we tackle economical, financial, and social issues.
Especially in a post-pandemic world, Australia will need competent and well-trained professionals who can confidently oversee construction projects from start to finish and make sure the buildings we construct are compliant with the latest updates in state and territory regulations.
A nationally recognized training provider – Back to Basics – offers courses to teach you how to read building codes and standards and how to apply them to the construction process.
Earning your Certificate or your Diploma is made quick, simple, and easy with the help of our first-class tutors.
They will support you and challenge you to be the best builder you can be, whilst getting you qualified as quickly as possible.
If you would like more information on the courses Back to Basics offers or are interested in upgrading your resume with one of our qualifications, Call us on 1300 855 713 or email enquiries@backtobasics.edu.au to find out more.