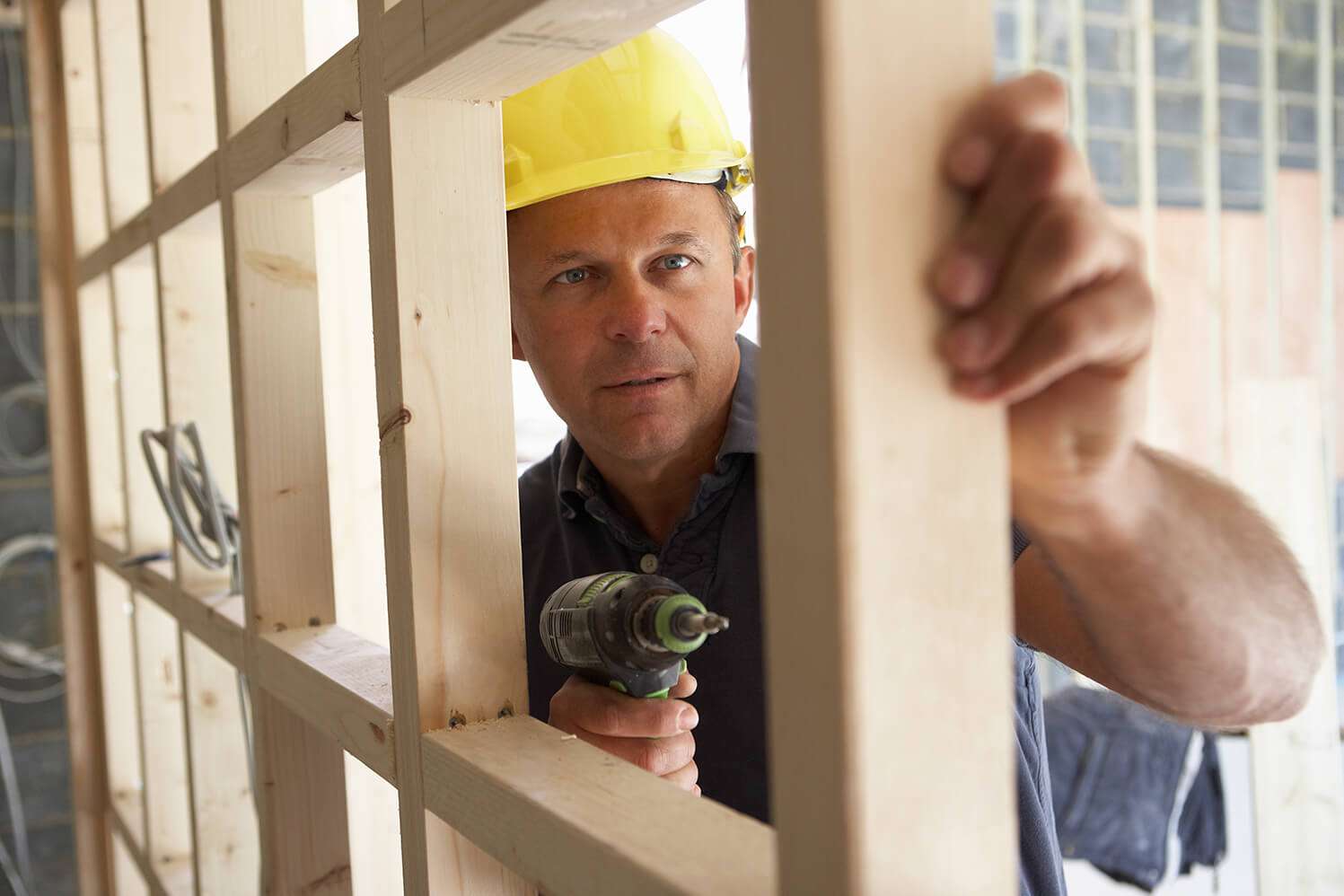 NCC 2019: It's Now Adopted and in Effect
From now on, NCC 2019 is given legal force in all States and Territories across Australia.
Image source: ABCB
A quick reminder: the National Construction Code comprises all construction requirements in a single code by setting nationally consistent standards and minimum necessary demands for safety, health, amenity, and sustainability.
NCC 2019 update is of particular importance. The reason is it's the first amendment after the shift to updating the Code every three years instead of doing it annually.
Thus, The Australian Building Codes Board (ABCB), who produces and maintains the Building Code of Australia, implemented the last update in 2016.
What this means is that the three-year cycle allows for more time in order to approach the updates strategically. As a result, the construction industry expects changes that are more substantial.
Major Areas Affected By The Amendments
Image source: ABCB
Energy efficiency and fire safety are the areas that will require most of your attention.
Energy Efficiency
The new provisions come in a package of measures that is expected to reduce the energy consumption of commercial buildings to a potential of 35%.
What might seem a merely financial benefit at first sight, actually leads to a bigger impact in the long run.
Here is the sad fact: the environmental issues related to buildings are getting more and more serious. We don't have much time. Reduction in energy consumption is essential for limiting greenhouse emissions and have the Australian building industry ready for two nationwide goals: buildings with net-zero energy by 2030 and net zero emissions by 2050.
It's important to make note of the transition period.
For energy efficiency provisions, there is a 12-month transitional period (ending 30 April 2020). It applies to "Section J of Volume One and Parts 2.6 and 3.12 of Volume Two". In this period, the industry practitioners are allowed to use either the new NCC 2019 requirements or those from the old one (NCC 2016).
Fire Safety
You will also find a major overhaul related to fire safety.
NCC 2019 allows the use of bonded laminated material. However, to prevent the use of materials with a combustible core, the requirements come with specified characteristics and clarification.
In case of fire safety, you should take into account its delayed adoption.
The new Fire Safety Verification Method (FSVM) will be adopted from 1 May 2020. Australian Building Codes Board recommends keeping an eye on their latest updates for further information on how industry practitioners can put the new FSVM into practice.
Condensation
A new section "Condensation Management" is introduced in Volume Two and informs how to install a water barrier membrane in an external wall. Additionally, it outlines the provision of having a drained cavity where a water barrier membrane is not installed.
The NCC explains how to interpret these clauses and how to comply with them.
Together with ventilation requirements, these amendments are meant to minimize health-related risks in residential buildings.
Quantification Methods
What's more, over two dozens of new Verification Methods (VMs) are introduced in NCC 2019 to measure (together with direct measurement) an estimated 40% of the Code's Performance requirements.
This step is meant to reduce non-compliance by decreasing poor application of Performance Solutions.
If you need more information on the major updates, here is our detailed article on what they are: NCC 2019 Updates – What they are and what you need to know.
Readability
Image source: ABCB
No matter how many regulations and codes are in place, one burning question is — are the materials easy to understand and interpret by the industry practitioners?
The good news is this aspect was not ignored in NCC 2019.
The Code is now easier to read and comprehend as there was a substantial focus on improving readability of the document and the way it's presented.
For example, in addition to the main text documents, the recent updates are presented in the form of webcasts from ABCB's 2019 NCC Seminars.
The webcasts will walk you through the changes to Volume One, Two, and Three. These video materials share useful information on Governing Requirements, Verification Methods, Sprinkler Protection for Class 3 and 2 buildings, Condensation, Occupiable Outdoor Areas, as well as ABCS's current activities, among other topics.
The webcasts are now uploaded. Check them out on ABCB's Youtube Channel. Note that an additional webcast on the Plumbing Code of Australia is also included on the playlist.
Access To NCC 2019
A wide range of supporting and explanatory materials is already released. More is being expected to be published. Take advantage of what's already there by checking out the ABCB resource library.
Now, it's time to download the adopted version of NCC 2019.
Register on ABCB's website (if you haven't done it yet) and log into your account to view and download the materials. Here is the full list:
NCC 2019 Volume One(Requirements for multi-residential, commercial, industrial and public buildings and structures)
NCC 2019 Volume Two(Requirements for residential and non-habitable buildings and structures)
NCC 2019 Volume Three (Requirements for plumbing and drainage for all classes of buildings)
NCC 2019 Guide to Volume One(Clarification and examples for complex NCC provisions)
NCC 2019 Complete Series (all NCC 2019 Volumes and the Guide to Volume One)
To access the Performance Requirements for each Volume, you should go to NCC Online and choose the "Filter by" option located at the top of the Table of Contents.
Important Out-Of-Cycle Amendments To NCC 2019
Some updates will not "wait" until the next NCC release. They will be included in a document entitled: NCC 2019 Amendment 1.
The proposed amendments cover the following major areas:
Childcare Centers In High-Rise Buildings
The ABCB emphasizes that there are a number of challenges when it comes to evacuating young children and babies in high-rise buildings.
First, it's difficult for them to use the fire stairs as the handrails are above their reach. Secondly, low lighting and unfamiliar conditions will make an emergency situation much more challenging to manage.
Here are the main solutions suggested:
Use of foldable cots, fire rated safe havens, and carry vestsduring evacuation.
Installation of low-level handrails.
Having a dedicated stair that does not serve floors above the childcare and/or allows workersto go back into the building.
These and other important areas will be considered and reviewed to develop a holistic approach to fire safety. You will find more details following this link on Designing for childcare in high rise buildings.
Defining The Term 'Complex Buildings'
The Building Ministers' Forum, made up of Australian Government and state and territory ministers, developed a National Framework based on the Building Confidence Report (BCR) recommendations about the design, construction and certification of complex buildings.
The BCR made 24 recommendations "to improve the effectiveness of compliance and enforcement systems in the building and construction industry across Australia". The overall objective of this initiative is to strengthen the effective implementation of the National Construction Code.
Thus, the definition of 'complex buildings' establishes a range of complexity levels, from 0 to 4 (0 being the least complex and 4 being the most complex).
A variety of components are considered here, such as technical and environmental factors, the number of occupants and their vulnerability, etc.
Improving The Quality And Clarity Of Performance Solutions
In response to recommendations outlined in the Building Confidence report, provisions are planned to be developed. These requirements are meant to address the quality and clarity of Performance Solutions for approval and auditing purposes.
Clarifying The Existing Concessions
In July 2019, the ABCB published an Advisory Note clarifying and explaining the use of concessions in case of some low-rise buildings (Class 2 and Class 3). These concessions relate to the use of non-combustible materials and timber framing in certain situations where non-combustible material, concrete or masonry is otherwise required.
The Advisory Note has an intent to assist industry practitioners when they make decisions about design, assessment, certification and installation.
Permanent Labeling For ACPs
To prevent the use of non-compliant building products, a new Technical Specification on the permanent labelling of ACPs (Aluminium Composite Panels) was developed. There will be a Reference to the new Specification.
Some typographical corrections have also been made. Those can be checked out by following the link: Corrections contained in NCC 2019 Amendment 1.
The public comment draft for NCC 2019 Amendment 1 is ready to be reviewed and is available for your comments. Further information and all relevant documents are ready to be downloaded from the ABCB's Consultation Hub. If you want to contribute, you have around three weeks to submit your feedback: from September 23, 2019 to October 11, 2019. It's projected that the new document will be adopted by States and Territories on 1 June 2020.
What's Next?
The next edition of the NCC is scheduled to be released in 2022.
Before that, as the most recent provisions have been put into effect, we have to get ready to construct safer and more sustainable buildings that do not compromise their occupants' comfort.
To accomplish this ambitious goal, we need highly skilled professionals who know how to read codes correctly and how to implement these requirements in their day-to-day practices.
Whether you are considering to upgrade your skills or start a new career in construction, Back to Basics, a nationally recognized training provider, offers online courses designed specifically to suit the Australian Construction Industry.
Earning your Certificate or Diploma is simple and quick.
Courses come with customised modules that match your competency level.
Learning materials are developed by builders for builders.
You enjoy the opportunity of one-on-one training with industry experts.
If you would like more information on the courses Back to Basics offers or are interested in upgrading your resume with one of our qualifications, call us on 1300 855 713 or email enquiries@backtobasics.edu.au to find out more.