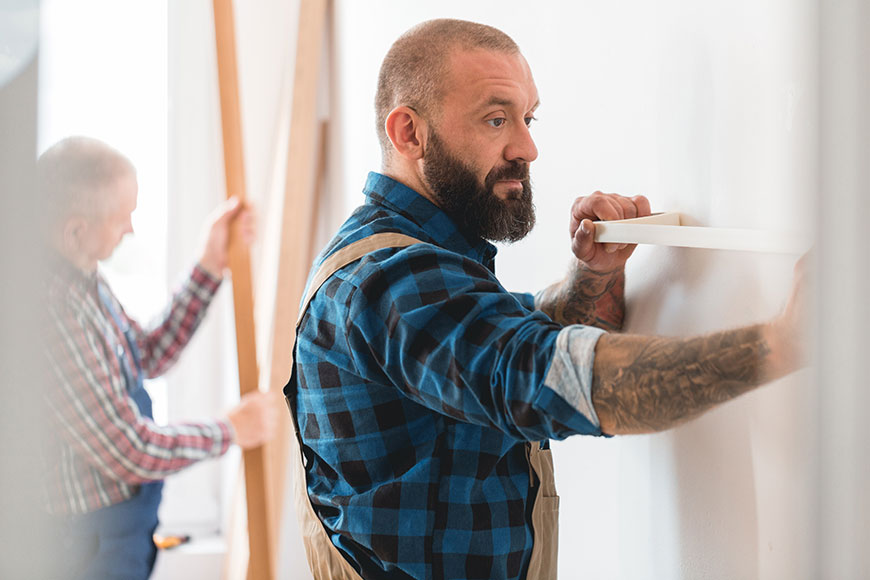 Questions Answered – Should I work for myself or a PCBU??
So, we've made it this far.
The construction industry seems to be a nice fit.
We have begun our training or are thinking about construction course options.
The early starts, demanding work and mobile lifestyle may seem daunting, but the thought of seeing your own work progress before your eyes let your imagination run wild.
Now it is time to start making the big decisions!
One of these decisions, an important one, is to decide whether to work for yourself or to work for someone else.
There is a bit to consider in this decision.
Fast And Frantic; Working For Yourself.
Imagine the freedom of running your own company! This sounds remarkable and indeed it may well be the most appropriate choice for us. It is important to realize that running your own company has some pressures that working for someone else does not have.
These can include:
Making sure that you are paid for your work
Marketing your company through word of mouth and advertising your services
Managing your paperwork (this can be a lot of work and often takes place outside of business hours!)
Keeping clients happy
Staying back after knock-off time
Setting up the company (this takes time!)
However, there are of course many benefits of working for yourself:
Having the pride in creating something for yourself
Choosing your own hours (sometimes!)
Building your brand and reputation
Steering the direction of your future
Often it is difficult to start off working for yourself, at least at the beginning of your career.
Most of the time during our training we look to have an apprenticeship working under a more experienced person in the construction field.
Often this person may be a mentor, not only in how to use power tools and measure things correctly but also in how to communicate with other people on site, reading plans and being a helpful guide to this oftentimes demanding and hard-working industry.
What You Need To Know When Working For Yourself.
Working for yourself requires some paperwork to do before stepping out on site.
Often the paperwork never stops!
One of the first things to do, after getting our appropriate building license, is to register for an ABN.
Considerations may include; the type of business, tax structure, how many employees etc.
You may choose to have a Business Name.
This can be your name or a creative name of your choosing.
More information about starting a business can be found here: https://www.business.gov.au/
The next step is time-consuming but also important.
You may wish to have an accountant or tax specialist discuss with you how to undertake accounting for the company.
Things to be discussed include Business Activity Statements, dealing with Payroll, Suppliers, Invoicing etc.
After this step, it is time to go shopping.
Here are some of the things that we may consider buying or leasing (paying monthly or weekly instalments):
Hand Tools (Hammer, Chisel etc.)
Power Tools (Nail gun, circular saw, jigsaw etc.)
Measuring Equipment
Toolbox
Stationary
Tradie transport (A Ute/Van)
Personal Protective Equipment
Esky for lunch
Paperwork
Computer
Building software package
Accounting software package
Suitable, hardy mobile phone.
First Aid Kit
A Safe Step: Working For A PCBU
Working for someone else is another common way to work in the construction industry.
If we have decided to work for someone else, luckily many of these things are provided by the company.
First Off, What Is A PCBU?
Well, a 'Person Conducting Business Undertaking' is an individual or a company that you work for, as an employee or as a contractor.
So basically, we as employees will be helping this individual/company of people to complete their construction project jobs.
When working for a PCBU, there are some less desirable things to consider:
You may be working with people that you don't get along with
You may have to undertake boring or difficult tasks
There may be less choice in available hours to work (until we build up a good reputation of course!)
But not to worry, working for someone else has some great benefits:
Guaranteed paycheck each week (most of the time!)
Award rates. Companies are often unionized and may have a strong Enterprise Bargaining Agreement giving fair pay & conditions to all members
Much less paperwork!
Spending more time working with others, not slaving away in an office.
Weekends are for relaxing and do not require work focus (unless, sometimes when the project deadline is approaching. Not to worry though, overtime pays well!).
Important Things To Consider When Working For A PCBU
At the top of the list when working for someone is to find a job.
A great resource is the people we know.
Catching up with people in the industry, (over a drink or a coffee) often leads to the most unexpected of opportunities.
Think of who you know in the industry amongst your friends, family, classmates and former colleagues.
It is important to put yourself out there!
Brush up your resume and make sure that your referees know to expect a call.
Come prepared to the interview to increase your chances of job success.
Rehearse beforehand and be as confident as you can be given the circumstances.
Be reasonable but also be sure to mention your expectations of pay & general working conditions. From here a fantastic future in the construction industry awaits.
In Conclusion
So the choice between working for a PCBU or working for yourself may require some careful thinking, but at the end of the day, there are good aspects and bad aspects of both. It is up to us, as responsible construction industry participants to choose the path that feels right for us.
There is no right or wrong answer and often many people begin working in one construction field with a different employment type towards the latter part of their careers.
Should you have any questions about working for yourself or working for a PCBU, about the Australian Construction Industry, or about Online Construction Training, please feel free to call one of our construction experts on 1300 855 713 or email us on enquiries@backtobasics.edu.au