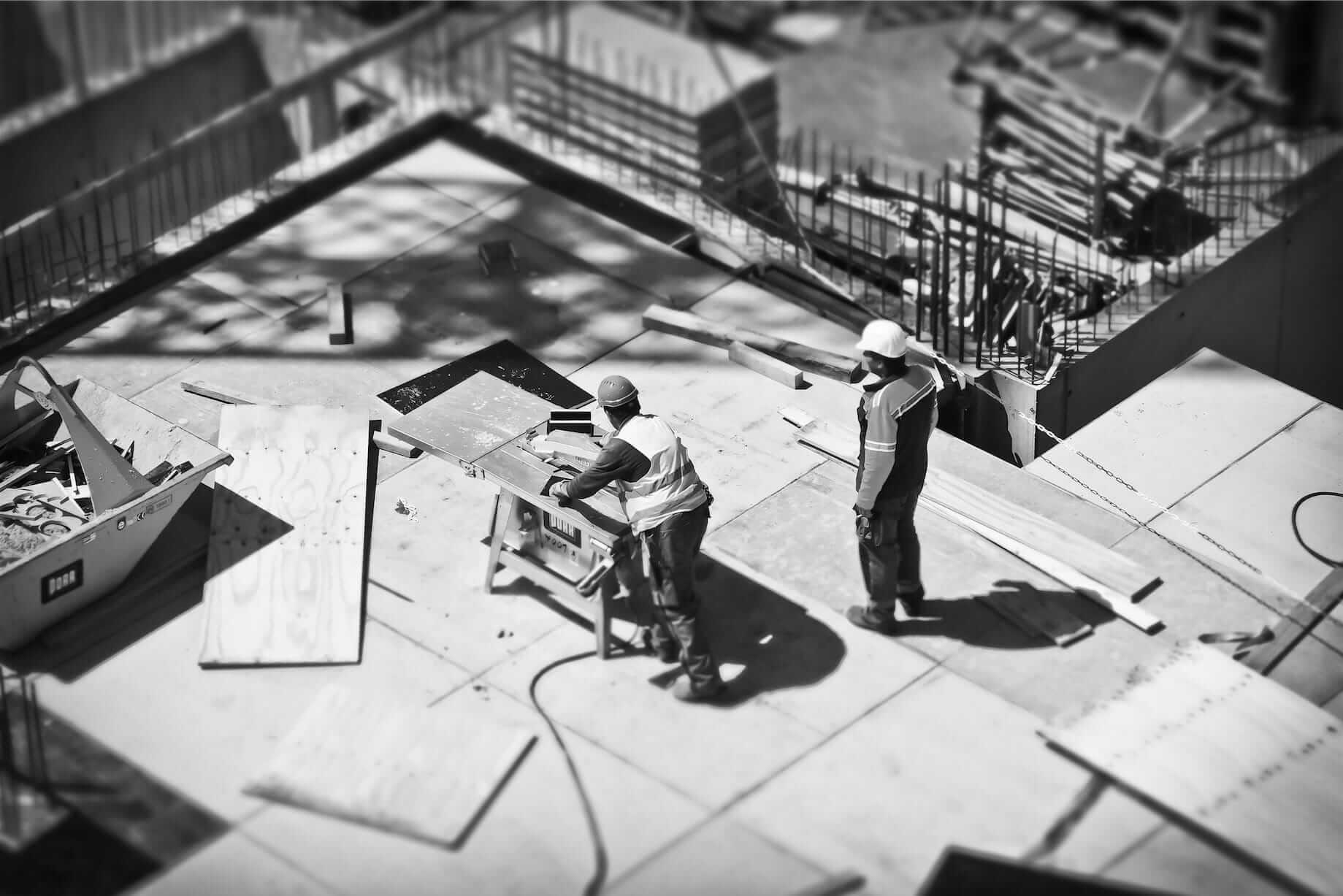 Steps in Site Preparation for Construction Projects
It all starts with site preparation that entails a number of essential phases: from site evaluation to demolition, from site set out to excavation… If you demonstrate professionalism in all of these steps, you will lay a strong foundation for your future building.
So let's roll up our sleeves and find out what you need to accomplish before the first shovel goes in the ground.
Site Observation And Evaluation
First, you need to find out all of the peculiarities of the site. That's why you measure and assess before you take care of other tasks on your to-do list.
Through site investigation and analysis, you ensure that the building is going to be constructed on a suitable location for your project.
Consider the size, orientation, and slope of the site. Also note the climate and microclimate of the future building's location. This will help you determine if solar access or cooling breezes should take the priority for your building, as well as help you leverage seasonal temperatures, humidity levels, winds, etc.
Last but not least, check with local authorities for any building restrictions. They should also provide information about old or existing water, gas and sewer lines that may pass through the site.
Soil Testing
A geotechnical investigation is carried out to examine the composition, properties and condition of the soil (examination of rock and groundwater may also be included in this phase).
This step is a must in understanding whether the soil will hold the weight of the building and how well the ground absorbs water.
Testing will indicate the type of soil which will help your geotechnical engineer determine the footing system appropriate for your project. If the soil at the site is marked as not suitable, there is no other option than to look for a new site.
Here is a chart from Stroud Homes that provides explanation on the types of soil:
CLASS A

Acceptable

Mostly sand and rock with little or no

ground movement from moisture changes

CLASS S

Satisfactory

Slightly reactive clay sites with only

slight ground movement from moisture changes

CLASS M

Moderate

Moderately reactive clay or silt sites,

which can experience moderate ground

movement from moisture changes

CLASS H1 &H2

Highly reactive

Highly reactive clay sites, which can experience

high ground movement from moisture changes.

CLASS E

Extreme

Extremely reactive sites, which can experience

extreme ground movement from moisture changes.

CLASS P

Problem

Sites which include soft soils, such as soft clay or

silt or lose sands: landslip: mind subsidence:

collapsing soil: soil subject to erosion:

reactive sites subject to abnormal moisture

conditions or sites which cannot be classified otherwise.
It's important to note that if demolition work is planned, you'll need two soil tests – prior to demolition and then again after.
Demolition
A future construction site may carry structures and buildings that should be demolished. In this case, you will need a plan to clearly indicate:
What needs to be demolished,
What are other buildings on the site that should remain where they are.
If the building is to be demolished only partly, you need to make sure that the remaining structure complies with building regulations.
For example, in case you need to retain the facade, the demolition work should be planned taking into account the limits imposed by the existing facade. There might be a need for temporary support for the facade before any demolition work commences.
In this stage, the presence and supervision of a structural engineer or any other competent professional might be necessary to monitor any movement or cracking.
Without doubt, a comprehensive planning will help determine methods and procedures in order to identify hazards, ensure safe disposal of materials and complying with legislation requirements.
After demolition, you may also need an asbestos clearance certificate. A licensed asbestos assessor must inspect the site and your clearance certificate will verify the site is free of asbestos.
No underground services and utilities should be disturbed by demolition. For this, you need a proper mapping.
Underground Utility Mapping
Consider this step especially if you are going to build in urban areas where you will find a complex network of subsurface structures, services and utilities. Obviously, you must be careful not to hit or damage any cables or pipes.
When it's time for excavation, this information will make your work faster and more efficient. Most important, it will make the job safe for everyone on the construction site.
Removing Asbestos
"The final prohibition for asbestos in the workplace came into effect on 31 December 2003", reminds Safe Work Australia.
If asbestos or ACM is identified in a workplace, they must be removed before the construction commences. When removal is not reasonably practicable, other control measures (such as encapsulation or sealing) must be implemented to minimise exposure.
In addition to the prohibition, there is also a restriction on who can remove asbestos. Competency is required — no exceptions here. A competent person means a removalist who has gained – through training and qualification – the knowledge and skills to accomplish this task. If you need more information, check out our detailed guide on What's Asbestos and How to Work with it Safely.
Site Surveying And Set Out
It's time to line out where the building should be built. With clearly identified survey pegs or physical markers, a surveyor will locate the boundaries of the new building.
Land surveys, which fix property lines and calculate land areas, are further complemented with engineering and informational surveys. The engineering survey ensures that the structure is built in the proper place and as designed, while the second one helps to obtain data concerning topography, drainage and man-made features of the area.
Remember that a construction site changes as the project progresses. A site plan design is important to have all of the important data at hand: where the new building will be located, access roads for construction vehicles, storage areas for supplies, the locations for drainage systems, etc.
Having the site set out at hand, you now know which area needs to be cleared of vegetation and rocks.
Clearing The Site
You are only one step away from preparing your site for construction. You should remove any underground wood, underbush, trees, and rocks to a distance of approximately three metres from the building zone. A helpful tip here: if the top soil is of good quality, remove it with a bulldozer for later use in landscaping.
Site Excavation And Earthwork
There are two types of excavation. The first one is called bulk excavation. This is excavation that clears a level area for the building.
The second type of excavation is called detailed or footing excavation. Note that when it comes to footing excavations, the ground must be free of mud, loose earth, and tree roots.
You might need to create a level platform, if the site is sloping. Among various methods, there are the "cut and fill" and "split level" approaches.
In case of cut and fill, you cut a higher area of the land and fill a lower part of the site with the removed material.
If the site material has been classified as unsuitable for use as fill, you will need to consider other options.
Another widely used method is called split level, which is considered to be more sensible to the slope and maintains the ecological balance of the soil.
If the slope is steep you may need a bulldozer to level the building area or pick an approach that will suit your project's unique needs. On sloping sites, it is recommended to install surface drains for water exclusion.
Before excavation work, it's important to make sure that the crew and heavy equipment can easily get in and out of the area. Obviously, in remote locations, site excavation might be straightforward, however, in urban and densely populated sites it might prove to be tricky and challenging.
Termite Risk Management
Keep them out or be prepared for the worst. Termites may eat timber products and any material containing cellulose – their principal food. Termites can get inside a building via wall cavities, cracks in concrete slabs and voids in walls or floor.
Check with your local authority to find out if termite risk management is needed in your site (there are areas, for example, Tasmania, where termites are not known to present a potential risk).
Time To Sum Up!
Site preparation is an essential step that requires specialist skills to be carried out safely and appropriately.
Back to Basics, a nationally recognized training provider, is here to ease the tough task of becoming a sought-after professional. Here is how we make this possible:
You gain access to training materials developed by builders for builders.
You receive one-on-one training from industry experts.
Your textbooks are included.
You learn at your own pace.
You become a member of our student family.
Call us on 1300 855 713 or email enquiries@backtobasics.edu.au to find out more.