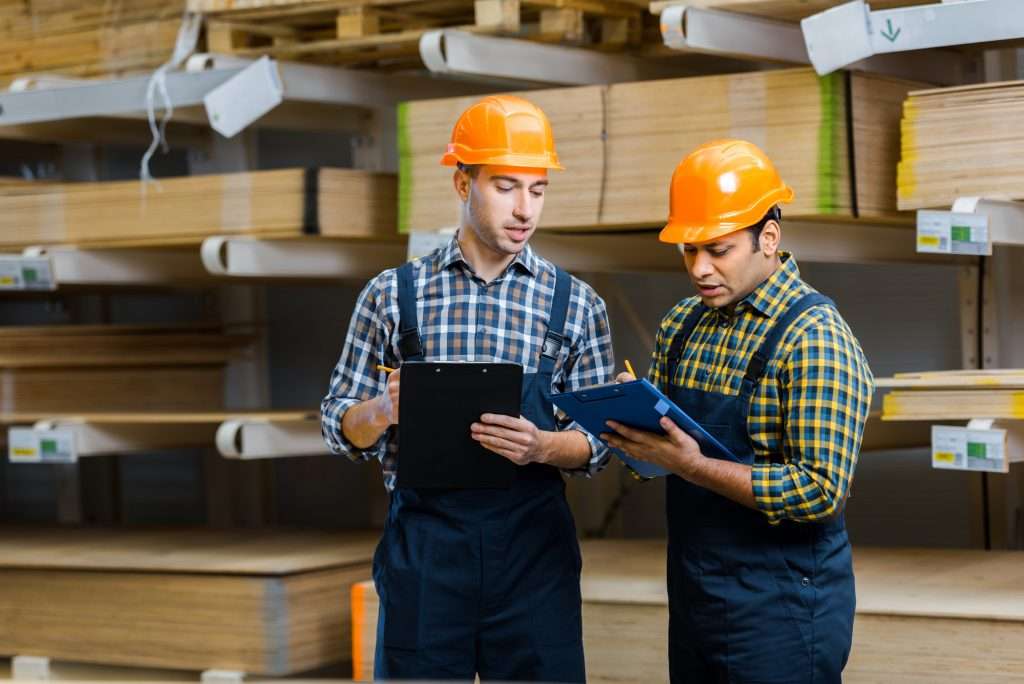 The Australian Construction Industry: Facts and Stats for 2022
In this article, we will answer the question of why do we need to look into the Australian Construction Industry Statistics?
When an industry has a strategic value to your country's economy, you walk the extra mile to keep it healthy, sustainable, and profitable. To be of strategic value doesn't merely mean a significant contribution to the country's GDP. It also means having the potential to pull the economy out of recession and accelerate recovery if needed.
So what is the good news? Well, the good news is – it's possible to enter the construction industry with confidence and prepared to succeed. The first step you should take? Spend time exploring the current situation and what the future holds for the industry practitioners.
In this article, you will learn the statistics and facts that define the construction industry in Australia and what to expect when it comes to your career choices or hiring decisions. What's more, you will discover the major challenges the industry faces today and the opportunities that lie ahead.
A Snapshot Of The Australian Construction Industry
Share In The GDP.
The Australian construction industry generates nearly 360 billion in revenue (which is 9% of the country's Gross Domestic Product (GDP)) and has a projected annual growth rate of 2,4 per cent.
The Workforce.
As of November 2021, the construction industry employs approximately 1,143,600 people (around one in 10 workers). This constitutes 8,7 per cent of the total workforce.
In terms of employment growth, figures are promising. According to the construction industry statistics of the Five years to November 2021, "employment in the industry has increased by 7,3 per cent."
The Australian Industry and Skills Committee states that although employment has declined in 2020 and 2021, projections indicate that it will reach 1,263,900 by 2025. However, more optimistic predictions indicate an employment growth of 6,8 per cent by November 2025.
The median age for workers in the construction industry is 38. According to the Labour Market Information Portal, the average weekly earnings are around $1,305 per week.
The Gender Landscape.
We have to admit the fact that the gender landscape remains relatively unchanged; men continue to dominate the industry, with 86,6 per cent of the workforce being male and 13,4 per cent being female (as of the end of 2021).
Fortunately, efforts are being made to improve the situation.
The Victorian government has pioneered a change toward equity by announcing a new policy to increase women's representation in the construction industry. In effect from 1 January 2022, the Building Equality Policy (BEP) sets apprentice-trainee quotas and mandates four per cent of labour hours to be performed by women.
Tony Giannone, National President of the Australian Institute of Architects, says that they intend to work with various stakeholders "to aid the development of a register of Gender-Conscious Contractors."
Note that the policy will have a two-year transitional period until January 2024 before action on non-compliance will kick in.
Top Construction Occupations.
According to the Labour Market Information Portal, these are the top 10 occupations in the Australian construction industry:
Carpenters and Joiners
Electricians
Construction Managers
Plumbers
Building and Plumbing Labourers
Architectural, Building and Surveying Technicians
Painting Trades Workers
Earthmoving Plant Operators
Earthmoving Plant Operators
Concreters
Gardeners
Intended Career Moves.
Interestingly, according to recent research conducted by Hays, a global specialist recruiting group, 77% of surveyed construction practitioners plan to search for a new job, are already looking for a new one or are open to new offers in the next 12 months. The top reasons mentioned by respondents are lack of advancement and promotion opportunities, uncompetitive salaries, workplace culture, and poor management style.
Mental Health Is Still A Concern.
Being influenced by psychological, social and environmental factors, mental health issues come in myriad forms: workplace sexual harassment, workplace violence and aggression, bullying, fatigue, etc.
Studies indicate that more than 20 per cent of workers in the construction industry are shown to have had a mental health condition mainly due to cultural characteristics and job conditions (lack of flexibility and inability to work from home are mentioned as two of the contributing factors).
Men in the construction industry are 53 per cent more likely to commit suicide than others across the country.
A 2020 report prepared by the Australian Institute for Suicide Research and Prevention (AISRAP) indicates that "a large proportion (27.3%) of Queensland construction industry apprentices have experienced workplace bullying". Sadly, this has serious consequences on the mental health and safety of employees.
What Can Construction Industry Statistics Tell Us About Covid Disruptions And Their Domino Effect?
After the pandemic hit the economy (and nearly every aspect of our lives), many construction practitioners have dealt with two years of tough challenges.
Work-from-home regulations, snap lockdowns, border restrictions, lack of overseas migration, and soaring costs have created myriad hardships. This is true for many businesses forcing them into temporary or even complete cessation.
As the restrictions start easing and the borders reopening, it seems the industry is returning to some level of predictability and normalcy. However, the pandemic hasn't just created new problems; it has laid bare and intensified the existing ones, resulting in a domino effect for the entire industry.
1. Project Delays
The Covid pandemic caused production delays and supply chain disruptions leading to costly project overruns. Although project delays were already a significant issue for residential and non-residential construction, Covid came to make matters worse.
As the scale of demand across the construction industry is starting to exceed capacity, the timeframe for project delays has become a matter of huge concern. For instance, the NSW government is reviewing several multi-billion dollar projects for timing reconsiderations (the second stage of the Parramatta light rail line and Beaches Link motorway tunnel being among those megaprojects). The top two reasons mentioned are "rapidly escalating costs" and "labour shortages."
The situation has affected not only infrastructure work in progress. Home-builders have to carry their share of the load. Builders are forced to wait months for critical building materials. If it would normally take four months to build a house, now builders have to wait for frames and trusses for three and a half months. "If you sign up for a house, it's going to be longer," warns builder Mitch Butler from the Sunshine Coast.
2. Labour And Skill Shortages
The construction industry is labour and skills intensive, and occupations in this field are currently most at risk of shortages.
Jon Davies, chief executive officer at ACA, emphasises that there is a pressing issue of delivering the set pipeline of work "with a shortfall of 105,000 people expected over the next 18 months."
According to Infrastructure Australia's report Infrastructure workforce and skills supply (published October 2021), demand for labour is going to reach "unprecedented levels" by 2025. The report warns that labour shortages may peak "at a likely shortfall of 93,000 workers in early 2023 or 48% higher than projected supply".
Are you planning to start a construction career or add staff to your team? Note that engineering and technical roles are in high demand as all companies are stretched for skilled talent. Across the next three years, occupations in most demand will be:
project management professionals,
engineers,
scientists and architects,
structural and civil trades and labour,
finishing trades and labour.
3. Material Shortages
Supply chains that haven't been fully recovered from the pandemic are now being affected by the situation in Ukraine. This is resulting in longer and more expensive shipping, transportation, and logistics.
The industry is already showing signs of increasing resource pressure. Lockdowns all around the world have affected the production and transportation of building materials such as paints, glass, timber, steel, cement, trusses, roofs, carpenters, concrete, and other supplies.
The scarcity of key trades and critical resources is also reflected in cost increases.
4. Price Hikes
The recent data from the Australian Bureau of Statistics indicates that "prices across the nation rose a record 24% last year" for residential property. New home build costs soared by 20 per cent in Queensland over the span of 12 months. Now there's an Australian construction industry statistic we didn't see coming…
A whopping 50% increase in ocean freight fees has been observed because of trade imbalances, a shortage of shipping containers, strong demand, and competition.
What's more, Catherine Birch, a senior ANZ economist, said that the flooding in eastern Australia could also boost inflation by adding to higher construction and labour costs.
The closure of borders to working migrants and shortage of skilled tradies is already pushing up salaries in construction, forcing employers to increase compensation to retain existing staff and recruit new talent.
Average full-time salaries for building workers increased by 3.9 per cent from $86,736 in November 2020 to $90,152 in May 2021, as reported by Daily Mail.
The Construction Industry To Help With The Economic Recovery.
Policymakers and industry practitioners are looking to the construction industry to heal the economy and accelerate its recovery. No wonder the Australian government is investing in existing and new infrastructure projects in every state and territory. The "10-year investment pipeline will increase from $110 billion to over $120 billion" to rebuild the economy and keep it strong.
Work-from-home mandates forced people to think about bigger houses that are better adapted for their working routine. This, in turn, led to a construction boom. A big contributor here is that the federal government subsidised renovations and new homes through its HomeBuilder scheme.
New Initiatives To Improve The Industry Culture.
The Australian Constructors Association has developed a tool for increased efficiency and a nationally consistent approach to infrastructure projects.
Called the Future of Australian Infrastructure Rating (FAIR), this tool is designed to rate government-funded projects on their performance against a range of key areas to improve the sustainability and productivity of the industry.
The concept behind is simple. If implemented, FAIR would allow federally funded projects to get a rating on a scale of 1 to 10. This is based on the level of meeting the set targets. Contractors would have the opportunity to look at agency ratings. This is just like in the case of the retail industry when users provide ratings to help other customers make informed choices.
More Attention (And Funds) To Technology.
Increased Attention To AI And Automation.
The implementation of AI in construction remains in the initial stages; only large companies seem to have started enjoying the benefits of these technologies, and AI's productivity has only increased by 1% over the past two decades.
However, given the potential of AI technologies to streamline processes and increase productivity, they are being explored widely. The following areas get particular attention: big data and analytics, robotics, automation, data integration, and wearable technology. AI tools can assist with more comprehensive planning, detailed monitoring, predicting risks, producing detailed reports, and facilitating strategic decision-making.
Furthermore, there has been an increased debate on the future of the construction workforce and how AI will impact jobs. When it comes to skill needs, technology presents new opportunities in the construction industry.
In a research article published in January 2022, the authors point to potential benefits of using AI and claim that it will help to:
generate more accurate estimates,
reduce budgets and timeline deviation by an estimated 10-20%
reduce engineering hours by 10-30%
provide real-time insight to increase safety and ensure efficient use of resources, and anticipate potential risk.
reduce 10-15% of total construction costs.
If you're sceptical about the scale of AI usage, take a look at what the Australian government is already up to.
Investment In AI And Automation.
When reviewing where AI sits in the construction industry statistics, you will find that Australia already has an AI Action Plan which envisions "developing and adopting trusted, secure and responsible AI". To achieve these goals, the government is making an investment of $124.1 million as part of the plan.
The launch of the National Artificial Intelligence Centre has already been announced, and the objective is laid out clearly – "to back Australia's AI future".
Obviously, there can be no sustainable plan without preparing the talent pool to enter the field. The plan aims to educate and train the next generation of AI specialists who will work to "increase the productivity and competitiveness of Australian businesses and create new, high-paying jobs".
Companies that invest in automation have witnessed these benefits, among others:
Reduced processing time by up to 98%.
Lowered transaction time by up to 50%.
Reduced inventory levels by up to 10%.
Removed error rates to achieve 100% accuracy.
Competency Requirements In The Construction Industry.
Construction engineers are facing challenges when it comes to career advancement and development. The thing is that on-the-job training – which used to be a widely adopted option – is no longer viable. Projects are increasingly larger and more complex, and resources and skills are spread thinly. There is practically no time to learn and develop skills on the site.
To address this issue, the Australian Constructors Association (ACA) and Engineers Australia (EA) have collaborated to develop a new Construction Engineer Learning and Development Guide. It's an industry-first guide to career stages and competency requirements that support career progression.
With the help of this guide, engineers across the construction industry can envision a clear career advancement path. Additionally, it assists with finding out which skills they need to focus on. The authors believe the guide should be helpful, especially for "new entrants and those from diverse backgrounds".
If incorporated into current learning and development frameworks, these competencies can help individuals to:
Assess their current competencies against industry benchmarks,
Develop a professional development plan,
Select training courses and learning opportunities.
Although not prescriptive and exhaustive, the descriptions of competencies by topic area and career stages will help to identify training needs and inform course selection.
Wrapping Up!
As of 2022, getting into the construction industry (and its statistics!) is a more exciting journey than ever.
Back to Basics, a nationally recognised training provider, will help with the selection of the training course and provide all the tools for realising your full potential.
Your licence or diploma in construction is only a training away. With the help of high-class, up-to-date online training, you can dive deep into the field of your interest. It's your choice, be it contract administration, building, estimating, site management, trade contractor management, project management or more.
Here is what makes our online training productive:
You learn at your own pace.
There is the freedom to study from the comfort of your home or workplace.
You receive one-on-one professional support throughout the course.
No need to bother about additional costs; our course fees are all-inclusive.
If you would like more information on the courses Back to Basics offers or are interested in upgrading your resume with one of our qualifications, call us on 1300 855 713 or email enquiries@backtobasics.edu.au to find out more.