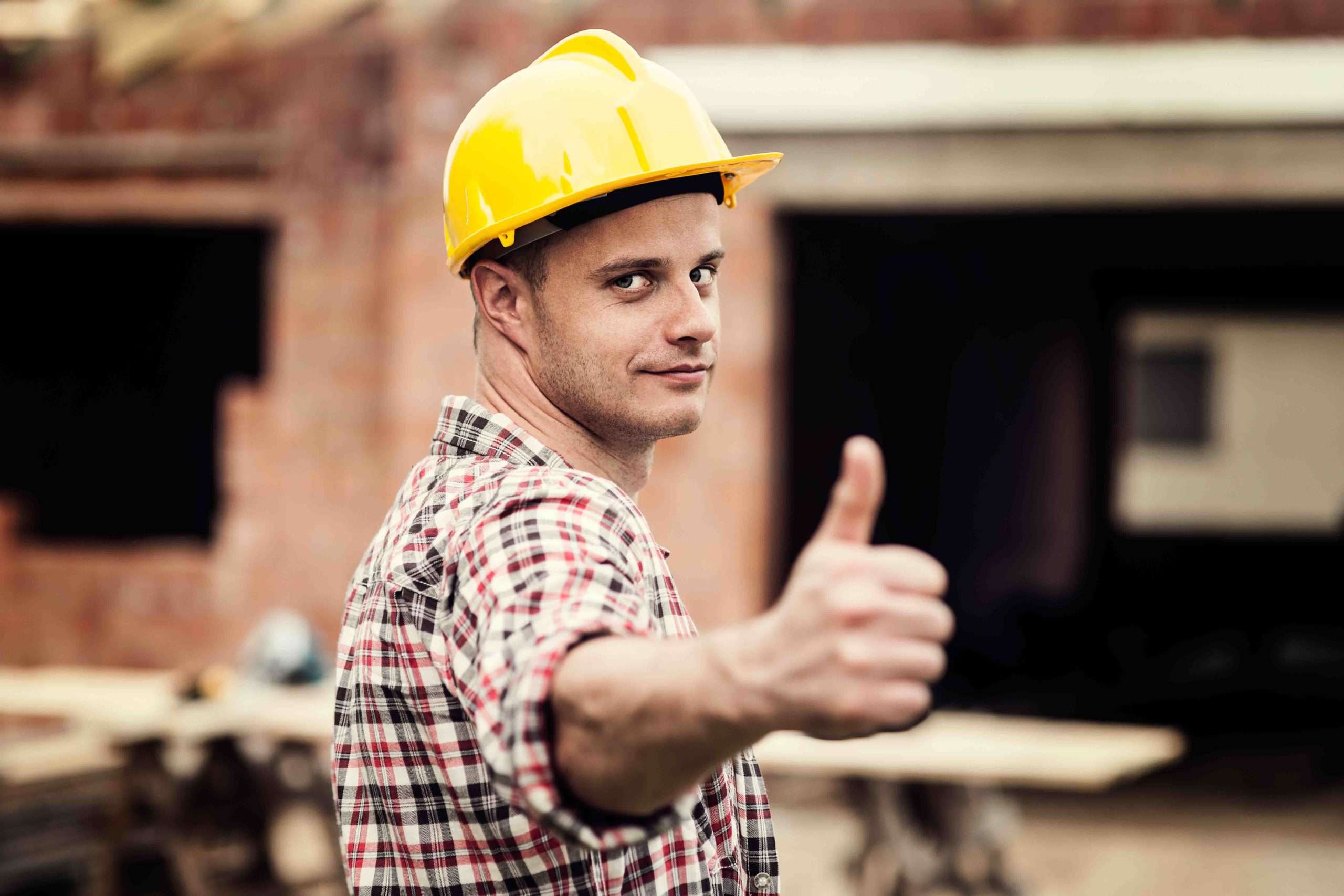 Your Complete Guide to Getting a Builders Licence in Australia
New South Wales Builders Licence
Imagine you have your qualification as a builder and you apply to receive your licence. To your surprise, you get your licence knocked back…

Upset and frustrated, you ask for a reason. It turns out you must have been an employee under a licensed builder to be eligible for the builders licence in NSW.

Thus, even the wrong type of experience may result in receiving a rejection. And this is only one of the many disappointing scenarios that occur when people apply to acquire their licence in NSW.

To save your precious time, hard-earned money and nerves, we recommend that before applying you check all of the details for each state in Australia to ensure you meet all of the requirements.

In the case of NSW, the official body that regulates the process of issuing a builders licence is NSW Department of Fair Trading.
Licence Types And Registration
To apply, you will need to decide which type of licence you need to acquire. The three types available in NSW are as follows (depending on whether you want to contract or supervise building work):
A contractor licence is issued for one or three years. You are allowed to do only the types of work described on your licence.
A qualified supervisor certificate is issued for three years and does not allow you to contract for work.
An endorsed contractor licence. If you apply for a contractor licence and also have the qualifications and experience needed for a qualified supervisor, you are eligible to get an endorsed contractor licence.
The following will be required when you apply to get the licence:
details of your employment and experience
an original copy of your qualification
details of any other licences or certificates you hold.
Be aware that this is not an exhaustive list of required documents. Please visit the Building (general building work) page on the NSW Department of Fair Trading website for full details.
Required Experience
When it comes to experience, you are required to have worked as an employee, a subcontractor or a nominated supervisor (who holds a certificate of a qualified supervisor).
Important note: to attain your Residential Builders Licence in NSW, you will also need to gain at least 24 months experience as a bona fide employee under a licensed builder (working on residential sites and in a range of building works). The employer must confirm your experience on the referee's statement form. In addition, you must have been paid with money for the work you did.
Required Qualification
It's required that you meet one of the two qualification criteria below.
CPC40120 – Certificate IV in Building and Construction (Building) – Note that your training must contain all of the required units. Check Fair Trading's website for the full list of units.
Plus any of the following:
– Diploma of Building and Construction (Building) BCG50206 or CPC50208;
–CPC50220 – Diploma of Building and Construction (Building) (all of the units required by the NSW Department of Fair Trading must be included in the training you decide to take);
– a current bricklaying or carpentry contractor licence or qualified supervisor certificate;
– Bachelor of Housing from an Australian university or a degree in a related field from an Australian university.
A degree from an Australian university (in building, construction, construction project management, construction management, applied science (building), quantity surveying, or construction economics). The degree should require the applicant "to undertake the equivalent of four years' full time study and a mandatory work placement".
Finally, you must lodge your application in person at a Service NSW centre.
Victoria Builders Licence
The process of issuing a builders' licence in Victoria is managed by the Victorian Building Authority.
Classes Of Registration
Different categories are offered for building practitioners (Engineer, Building Inspector, Quantity Surveyor, etc.).
For Builders, three subtypes of registration are outlined:
Here is a quick explanation in terms of limited and unlimited registrations.
A Domestic Builders Licence (limited) outlines a specific area where you are qualified to accomplish tasks. Your responsibilities may be limited to the bathroom, kitchen and laundry renovation, the construction of swimming pools and spas, waterproofing, earthworks and excavation work, the construction of private bushfire shelters, etc.
Conversely, when your licence card reads "Unlimited", it means your work is not limited by any specific area in building construction. Check the website's What is Domestic building work page for more details.
The Registration Process
Here is a chart that represents the process of registration: from submitting your qualifications and technical referee reports to presenting police check and declarations. This process varies across categories but the main steps are as follows:
To assist you with the registration process, the VBA conducts free registration information seminars. You are encouraged to book into a relevant seminar and attend it before submitting your application.
Required Qualification And Experience
To qualify for registration as a domestic builder (unlimited), you will need the following qualification:
The successful completion of one of the qualifications below:
a Bachelor of Construction Management and Economics from Holmesglen,
a Bachelor of Construction Management (Honours) from Deakin University,
At least 3 years of practical experience.
For domestic builder (limited), the qualification and experience requirements vary depending on the component or class of domestic building work. The necessary information for each specific case is outlined in Experience Statements available on Victorian Building Authority's page. Download the pdfs for further details.
Queensland Builders Licence
Builders' licensing in Queensland is managed by the Queensland Building and Construction Commission (QBCC).
In Queensland, the building work you do must be covered by your licence. Note that for some work, you need more than one licence class.
You need a licence to carry out:
any building work valued over $3,300.
building work valued over $1,100 where it involves Hydraulic Services Design.
building work of any value where it involves drainage, plumbing, gas fitting, termite management, fire protection, site classification, etc.
QBCC also outlines the cases when you don't need to acquire a licence. Specific details should be checked in case of an incidental work, sub-trade contracting, commercial construction, etc.
Licence Classes
Several classes of licencing are offered by QBCC, including:
Builders
Builder Restricted
Building Design
Completed Residential Building Inspection
Trade Contractor
Occupational plumbing and draining licences
Fire protection licences
For each subcategory, check the page of Licence Classes to find the information you need.
Generally, those applying need to have:
Between 2 to 4 years of experience;
Formal qualifications (most of the qualifications will require to complete CPC40120 – Certificate IV in Building and Construction (Building). Make sure the certificate you complete includes all of the units required by the state authority);
Three references;
Proof of financial stability;
Proof of identity;
Record of registration;
Proof of business partnership.
We have developed a separate guide on getting your Queensland Builders Licence. Check it out for more helpful tips.
Western Australia Builders Licence
If you want to get your builders licence in WA, Western Australian Building Commission is the official body you should check all of the information with.
Registration And Licence Types
Only a registered building practitioner or a registered building contractor can perform particular building work in WA․
The Western Australian Building Commission offers two types of licensing:
To apply for registration as a building practitioner, you must complete the application form for the chosen set. There are five sets, each with different requirements. Carefully study the specifics of each and pick the one that suits your qualifications and experience most.
To apply for registration as a building contractor, first of all make sure you have checked the registration details and application guidelines.
Note that registered practitioners and contractors must renew their registrations every three years.
Qualification And Experience
You will need to document your qualifications and experience. Check out the page "Documenting your experience and qualifications" for more information.
To be registered, you will need to present your qualifications and experience.
South Australia Builders Licence
To acquire your builders licence in South Australia, you need to apply via the Consumer and Business Services.
The two main types of builders licencing options are:
The first one allows you "to work in construction, trade, demolition, site preparation and restoration and repairs".
The second type of professionals "make sure that all building work performed meets the required building standards".
Check the full list of builders' responsibilities for more information.
Required Qualifications And Experience
To become a building work contractor, generally you will need:
a copy of your National Police Certificate (NPC) no more than 12 months old;
to have sufficient financial resources: at least $10,000 in net assets;
to choose one of the 10 different options for requirements outlined for building work contractors;
to have sufficient business knowledge.
As an applicant for a building work supervisor's registration, you will need:
copies of trade certificates (or other qualifications);
technical qualifications;
evidence of experience.
The knowledge and experience needed to become a supervisor includes the following major areas: building work management, building technology, and legislative requirements.
Northern Territory Builders Licence
If you want to work as a builder or building certifier, or set up a building company in the Northern Territory, you must register with the Building Practitioners Board which offers a number of different licence types including:
Building Contractor Residential (Restricted)
Building Contractor Residential (Unrestricted)
Acquiring these licences will allow you to accomplish the following types of work in NT:
new single houses, duplexes, new residential units, townhouses;
verandas, garages and carports;
extensions to existing single houses and residential units;
retaining walls
For the full list of requirements for each qualification, consult the pdf file Government Gazette of NT of Australia (published by the Office of the Parliamentary Counsel).
Tasmania Builders Licence
The Department of Justice (Tasmania) is responsible for builders' licensing which is regulated by the department's business unit Consumer, Building and Occupational Services (CBOS).
In Tasmania, the builders licence is offered in three categories:
builder;
fire protection service builder; and
demolisher.
They divide each licence into three classes: low rise, medium rise and open.
The requirements depend on what class you wish to obtain. You will also need to provide two references, proof of insurance, financial information, and go through an interview.
To apply for a licence or renew the existing one, go to builder's licence for eligibility and competency requirements, a checklist for builders licence, and more.
Australian Capital Territory Builders Licence
The regulator of builders' licensing in the ACT is Environment, Planning and Land Services.
To apply for a builders licence in the ACT, you need to choose one of the following five classes:
Class A Builder (unlimited): for building work of unlimited height
Class B Builder (medium rise: buildings that are three storeys or lower)
Class C Builder (low rise residential: buildings that are two storeys and lower)
Class D Builder: for non-structural basic building work
Owner–builder licence (class 1, class 2 or class 10 buildings)
Note that specialist building work is not included in the above-mentioned classes. Specialist building work involves demolition of a building and installation of a swimming pool.
Qualification requirements are different for each class. Mandatory qualifications are explained in the Construction Occupations (Licensing) Mandatory Qualifications Schedule. You should also check the experience requirements before applying.
Wrapping Up!
Want to get a builders' licence or renew the existing one? Need a specific qualification to meet the requirements?
No matter which state you reside in and what type of licence you need to acquire, you will have to successfully complete a training program with a Registered Training Organisation that issues formal qualifications. With this, you will make sure your licence is not delayed or rejected.
What if there is a training program that makes the process of acquiring your qualification quick, easy, and effective?
Meet Back to Basics – a nationally recognized training provider.
Here are the highlights for those who seek to acquire a builders licence or diploma. We will keep the list short and sweet.
You receive one-on-one training from industry experts.
You gain access to training materials written by builders for builders.
You learn at your own pace from the comfort of your home or office.
The diversity of our students is recognised and Back to Basics Business Training determine the support needs of the individual student.
You join a vibrant and knowledgeable community of industry practitioners.
Earning your Certificate or Diploma in building and construction should not suck up all of your time and savings. It should be a fulfilling experience that arms you with valuable knowledge and sets a direct path to your career advancement.
Back to Basics offers nationally recognized training in Building, Contracts Administration, Estimating, Site Management, Site Supervision, Contracts Management as well as a comprehensive Continuing Professional Development program.
Call us on 1300 855 713 or email enquiries@backtobasics.edu.au to find out more.