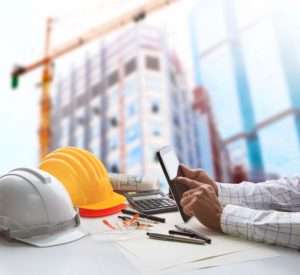 Workplace Health and Safety Officer ─ Construction Career Guide
April 2019. A tradie, who just turned 18, was crushed to death when the scaffolding collapsed on him at a construction site in Macquarie Park…
When you come across a news headline that tolls for another death or serious injury, it's time to stop and think about the safety we create for every single worker entering the construction site.
In Australia, 166 workers died at work in 2019, and 24 of the fatalities happened on construction sites, according to the latest report by Safe Work Australia.
For employees and their families, it means broken destinies, treatment costs, and missed career opportunities…
For employers, it means compensation expenses, lost productivity, and additional financial stress because of fines from regulators.
Construction companies know that the most direct line to on-site safety is hiring workplace health and safety (WHS) Officers. Done right, their work ensures everyone goes home safe at the end of each day.
Depending on the company, titles of employees who carry out safety and health responsibilities may differ: WHS specialist, WHS coordinator, or WHS adviser.
One clarification before we proceed.
When you explore the industry, you may come across two acronyms:
WHS (Workplace Health and Safety) and
OHS (Occupational Health and Safety).
Don't get confused. They both refer to the same thing. WHS is simply the new term for OHS. The change in terminology came into effect in 2012 to reach better consistency across states and territories in Australia.
Why Pursue A Career In Work Health And Safety?
First, pursuing a career in this field is highly rewarding: the result of your responsible work is another saved life or maintained health.
Secondly, the demand for WHS Officers is high and it's projected to grow. Job Outlook shares promising data: employment of work health and safety specialists and technicians is projected to grow over the next five years "from 25,000 in 2018 to 27,300 by 2023".
Major industries that need WHS specialists are Public Administration and Safety, Construction, Health Care and Social Assistance, Mining, among others.
Salaries And Wages Of WHS Officer
The earning potential is high. According to PayScale, the average annual salary of full-time Work Health and Safety Officers is AU$66,776 (or approximately AU$29.10 per hour) as of March 2020.
You can find related job announcements on Indeed and Seek, among many other job search websites:
WHS Officer's Main Responsibilities
Responsibilities of a WHS Officer derive from his/her main duty: to prevent work-related accidents, injuries, and illnesses in the workplace.
For this WHS Officers are required to:
Identify, assess and control risks.
Analyze, develop, and implement ergonomic work health and safety plans.
Create and implement health and safety policies and procedures.
Stay up-to-date with the latest legislation updates and ensure the workplace is compliant with the laws and regulations.
Assist injured staff through the compensation and rehabilitation process.
Design and implement return-to-work programs.
Provide employees with necessary safety training.
Record, report and investigate workplace accidents and injuries; make recommendations on workplace conditions and hazards.
Safety is a multifaceted field, so your daily tasks will vary (that's great because you will rarely feel a lack of diversity in your daily work). For example, when it comes to identifying and controlling risks, you will be required to look into the types of construction work that are more dangerous than others.
To give you an overview, we share the types of potentially dangerous construction work as identified by WorkSafe Australia. High-risk construction work
involves a risk of falling from a height
involves the demolition of a structural element
involves (or are likely to involve) disturbing asbestos
involves construction work that requires scaffolding (temporary support)
is carried out in or near a shaft/trench deeper than 1.5 m (safety is an important topic during excavation work)
involves the use of explosives (fire safety considerations are important here)
is carried out on or near energised electrical installations or services
involves tilt-up or precast concrete as there is a risk of the panels to fall from a height
Heavy loads, enclosed spaces, dangerous substances, noise, dust, and radiation are also among the potential hazards on a construction site.
These and many more aspects should be considered for a WHS Officer to keep a construction site safe.
Having a job that's diverse and challenging calls for a set of professional and personal skills. Let's see what they are.
What Qualifications Are Needed To Become A WHS Specialist?
The minimum requirement for formal training is usually the Certificate IV in Work Health and Safety.
Of course, you can develop on this basic Certificate with additional specialist training.
Employers may also look for more advanced training and qualifications such as a Diploma of Work Health and Safety or even a Bachelor in Occupational Health, Safety and Environmental Management.
You can also consider becoming a construction trainer, especially if you have rich experience in the field. Enroll in the Certificate IV in Training and Assessment and be qualified to teach formal qualifications you hold.
Required Personal Skills
Interpersonal skills top the list of personal qualities. You should have the ability to collaborate with your peer workers, contractors, and other stakeholders and be diplomatic whenever needed.
This leads us to the next important ability – communication skills which are essential for presenting policies and explaining why and how each employee should follow regulations. You should be able to communicate key messages in an easy-to-understand manner and persuade through diplomacy and assertiveness.
Being computer literate and tech-savvy is also essential as the construction work is changing and we are being exposed to more technology.
"Our work is now digitised or relies heavily on digitised capability. How work is done will involve more humans interacting with more machines and technology, and this, without doubt, is going to bring new and unexpected challenges, but also opportunities for improving work health and safety", says Safe Work Australia's CEO Michelle Baxter in her presentation given at the Singapore WSH Conference in 2018.
Respect for confidentiality and privacy is another big topic. WHS Officers need to be tactful, empathetic and reliable. Excellent listening skills are an absolute must so that employees feel confident to voice their questions and feedback without discrimination and bullying. Remember, you are the one who sets the tone for the conversations in your company.
It's important for a WHS Officer to lead by example ─ your team should clearly see that you have professional integrity, take work safety and health issues seriously, and are committed to listening to employee concerns and finding solutions.
Because WHS Officers prepare reports and investigate incidents, you are required to have strong logical thinking, creative reasoning, as well as analytical and research skills.
Who Oversees The Industry?
Safe Work Australia (SWA), established in 2008, is the national body responsible for developing workplace health and safety policies and maintaining related laws in Australia.
Each state and territory in Australia has an authority that enforces WHS laws and oversees compensation schemes for employees.
Below is a list of the relevant authorities in each state:
New South Wales – SafeWork NSW
Queensland – Workplace Health and Safety Queensland
Victoria – WorkSafe Victoria
South Australia – SafeWork SA
Western Australia – WorkSafe WA
Northern Territory – NT WorkSafe
Tasmania – WorkSafe Tasmania
Australian Capital Territory – WorkSafe ACT
Summing Up!
Construction is one of the pillars of the Australian economy, and Workplace Health and Safety Officers have an important mission to accomplish on the way to creating safer worksites.
If you are competent and experienced, you will be able to ensure the safety of employees, visitors, customers, contractors and anyone who enters the construction site. Near misses, mishaps, actual incidents, and how to avoid them in the future ─ everything should be properly reported and analysed.
Looking for a reliable partner to get your foot in the door? Back to Basics is here to help.
To gain employment as a Safety Officer, you can enroll in CPC40508 – Certificate IV in Building and Construction (Site Management).
In addition, Safety Management is included in the Modules of the following online courses Back to Basics offers:
Here is why to learn with us:
You partner with a nationally recognized training provider whose courses are tried and tested by thousands of Aussie tradies.
You learn from the comfort of your home.
You learn with materials that are developed by builders for builders.
You enjoy one-on-one guidance from industry experts who have ample experience in construction.
The price you pay is all-inclusive.
You join a large, knowledgeable and vibrant community.
If you would like more information on the courses Back to Basics offers or are interested in upgrading your resume with one of our qualifications, Call us on 1300 855 713 or email enquiries@backtobasics.edu.au to find out more.