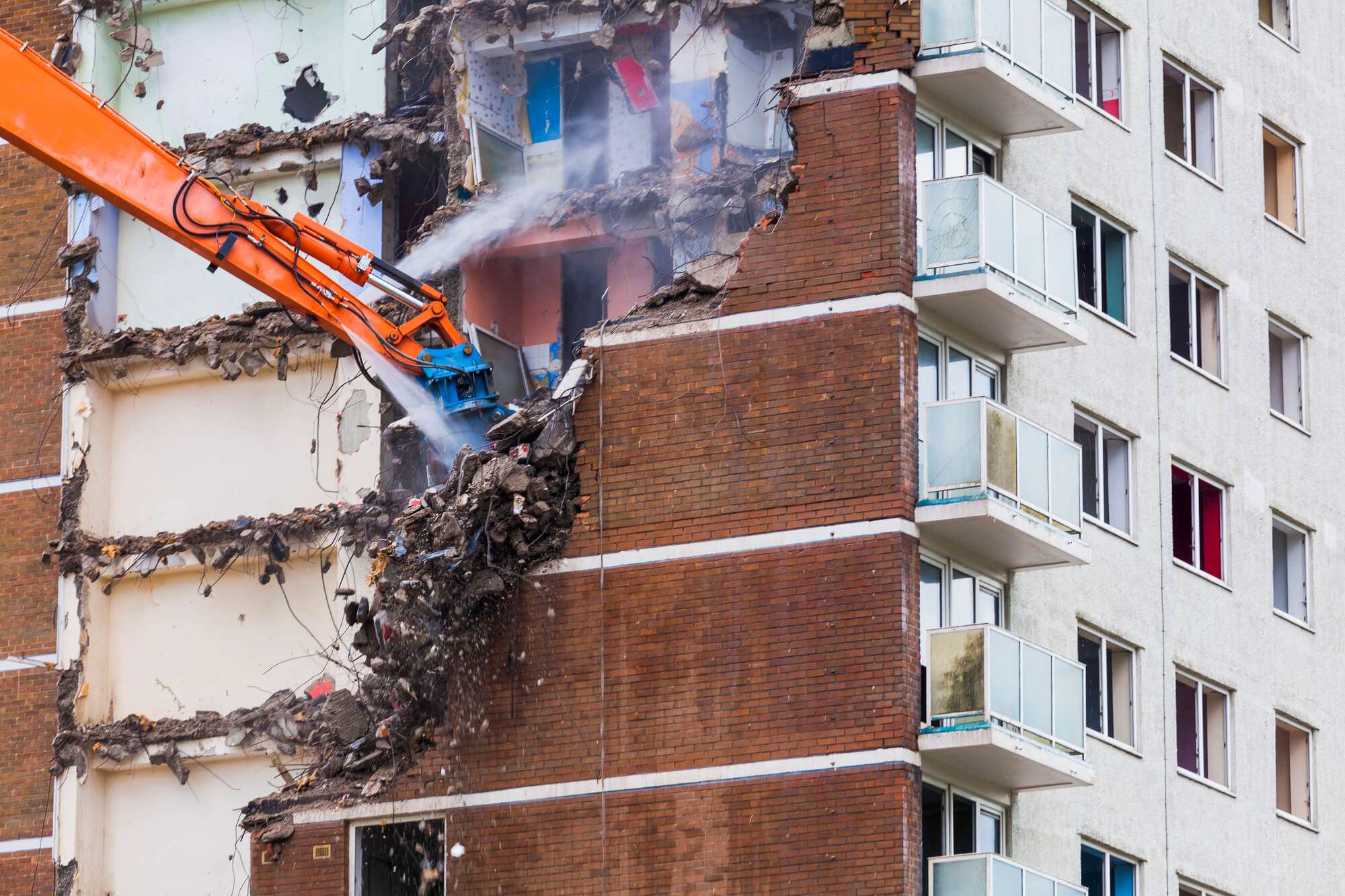 Understanding Demolition Methods and Requirements
Perhaps that's why demolition seems a less complicated process.
But not until you come across instances when a building resists explosives and bulldozers. Or a huge fine is issued because you failed to remove asbestos before demolition. Or when it turns out you have demolished the building illegally…
These are scenarios that can and should be avoided. By understanding demolition methods and requirements before you start will save you tons of time and precious resources.
Getting Prepared
The list for preparation is not short.
You need to obtain necessary permits, disconnect utilities, make sure the power lines do not pose any risk of contact with electricity, take care of asbestos abatement, conduct pest control (especially if the building has not been occupied for a long period of time) as well as notify relevant authorities before commencing any demolition work.
Ignore these steps at your own risk.
The Corkman, an Irish pub in Melbourne, was opened in 1858 and was considered the centre of Irish heritage in the city. After buying the land, the owners razed the building to the ground in 2016. The developers were charged over the illegal demolition and pleaded guilty to breaching building and planning laws. The court enforced a fine of $1.3 million!
But failing to obtain the needed permission was not the only slip in this project. The new owners paid another $600,000 "for failing to deal with the asbestos on site".
Inaccuracies in preparation work may yield other poor consequences. Here is an example.
The blast was supposed to take down a tower in Ohio, but, eventually, "sent it falling the wrong way and tearing through a power line". Luckily, no one was hurt, but 4,000 people were left without power for more than two hours.
Lots of things may go against our initial plans so we need the most appropriate and safest methods for our specific demolition work.
Methods Of Demolition
MANUAL DEMOLITION
If this method is chosen, you systematically dismantle the building piece by piece – just in the reverse order to construction. The manual method involves the use of hand-held tools such as jackhammers, sledge hammers, and picks.
Although being time and labor-intensive and requiring more protective measures, this method is invaluable as it allows for recycling and reuse of the building materials for future projects.
Grab a pen and a piece of paper. Let's see the essential points you should consider for manual demolition:
A Safe Work Method Statement (SWMS) must be developed to clearly outline the hazards involved in the demolition work and the control measures to put in place.
To prevent any unexpected collapses, the condition of the roofs, walls and floors of the building to be demolished must be assessed.
The reinforcement of the concrete members shall not be cut while breaking of the concrete is in progress.
There is always a risk for flying debris. That's why the areas of influence should be fenced and signed to ensure people's safety.
Whenever needed, you should seek a competent person's professional advice and assistance to carry out the demolition work safely.
MECHANICAL DEMOLITION
Mechanical demolition uses heavy machinery such as excavators, cranes, demolition balls and bulldozers to pull or push the building down. This process is quicker and requires less workers but involves a high risk of falls from elevated work platforms and a risk of crush injuries.
INDUCED COLLAPSE
It's the controlled collapse of the whole or part of a building. How? By systematically and sequentially removing the key structural members and then applying the necessary force.
Note that induced collapse methods should only be used on detached structures on reasonably level sites.
Sufficient space is a key factor when this method is chosen. There must be clear space into which the collapsing structure will fall. Also, the space should be large enough to enable personnel and the equipment to be removed safely prior to collapse.
In induced collapse, wire rope, slings and chain pulling are used to demolish a structure.
USING EXPLOSIVES
Building implosion involves the use of explosives for demolition, and a competent specialist is needed to apply explosives correctly. This method is commonly used for large structures in heavily populated areas.
The key in this method is to ensure the structure collapses onto its own footprint and there is minimum damage to its surroundings. Obviously, even a small mistake may come at a high cost. That's why, you will need strategic placement and timing of explosives to mark the right spots for explosives and carry out demolition safely.
Following these measures you will be able to avoid a scenario like this one.
A building in Redbank, in the city of Ipswich, Queensland was left standing at an angle for about 40 minutes after the initial blast. Excavators and a giant jackhammer were brought in to help complete the demolition.
Summing Up!
Demolition work is extremely varied and runs from the simple to the complex. Competent specialists are needed to perform pre-demolition planning, assess risks, create a risk management plan, and choose the right professionals for supervision and the actual demolition work.
Back to Basics, a nationally recognized training provider, is here to help you become a sought-after professional.
Here is how we do it.
First, we provide access to training materials written and developed by builders for builders. Second, you receive one-on-one training from industry experts so that you earn your qualification easier and quicker.
But there is more.
You learn at your own pace.
You join a large and vibrant community of students and professionals.
The cost is all-inclusive.
If you would like more information on the courses Back to Basics offers or are interested in upgrading your resume with one of our qualifications, Call us on 1300 855 713 or email enquiries@backtobasics.edu.au to find out more.