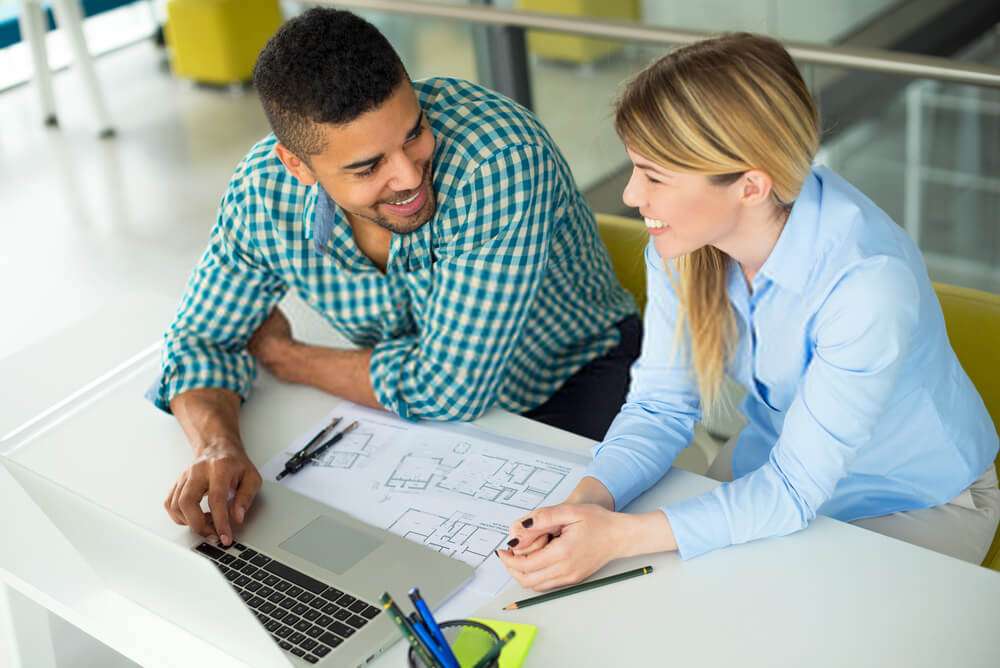 What Contract Administrators Do and How to Become one
If establishing reliable relationships is what you excel at, Contract Administration should be a job for you.
Simply put, Contract Administrators work as a liaison between the construction company and its stakeholders. Their work determines the accuracy, compliance and efficiency of each contract and ensures that the contract terms are adhered to.
Quite naturally, this work is the backbone of having a seamless and productive partnership with clients, vendors, suppliers and other stakeholders.
Should there be a dispute, it's the key role of the Contract Administrator to defend the company's interests and make certain there is no waste of time and resources in the process of resolving the issue.
When Contract Administrators master their craft, it brings a whole array of benefits to a construction company, mainly:
– responsibilities of stakeholders are clearly outlined,
– payment terms are specified,
– laws and regulations are interpreted correctly, and
– the construction information is applied to the sales process effectively.
That's why construction companies are increasingly looking for the most competent contract administrators.
Here is a major benefit for the employees: the variety of tasks makes each day in a Contract Administrators life different. It's the right job for someone who enjoys diversity and readily takes on responsibility.
However, it is an office role, so is not for those who prefer the hustle and bustle of the job site. Someone drawn to a more administrative role will find this position fulfilling.
The good news is: there is a variety of online training that can be undertaken to equip you for the demands of this position.
But first, let's dive deeper into what contract administration is all about.
What Does A Contract Administrator Do?
A Contract Administrator (CA) will audit proposals, both new and existing, and develop contracts that fit the scope of each proposal. They will keep a database (usually in the form of an excel spreadsheet) to track the progress of all contracts to ensure that all work is carried out with the appropriate speed, accuracy, insurances, and certifications.
It is also their responsibility to ensure that all contracts are reviewed and renewed before they expire.
It's a highly skilled job that requires a good understanding of the key elements of construction contracts.
The whole process of contract management involves nine stages — each of them requiring close attention. The flow-chart below offers a quick overview on this:
A Contract Administrator will also be responsible for reviewing insurance requirements, and ensuring that all forms and approvals are in place before construction begins.
For this reason, it's a high responsibility job that requires working with many external stakeholders such as local government, lawyers, architects, client side project managers and of course, other contractors.
Some construction administrators are also responsible for reviewing payment requests from contractors and administering or approving payments. This is usually done in conjunction with the Project Manager, or the accounts department.
When it comes to bidding/tendering, the Contract Administrator manages the bidding process and sources cost estimates from contractors and suppliers to secure the best offers. (Yes! Companies want the contracts to be executed cost effectively and to budget.)
They also need to record and maintain a filing system for all receipts pertaining to vendors, materials and services. This helps to review each job at the end of a project against the budget and help inform decisions for future projects.
If any disagreements arise between the parties of a contract, the Contract Administrator is the first point of call and will attempt to interpret the terms of the contract to resolve any issues before seeking external help.
True, the role of the Contract Administrator is a demanding one. Yet, it's also rewarding, thanks to the boundless opportunities it creates for career growth and advancement.
What Skills Does A Contract Administrator Need?
Analytical and problem-solving skills: The Contract Administrator is the foundation of every project, as the contract is the base upon which all work is built. A Contract Administrator needs to be able to work well under pressure and to balance competing demands. For this reason, you need to have the ability to think quickly, problem solve, and make decisions that are well-informed and follow a logical trajectory.
Organizational skills: You need to be highly organised with the ability to multitask effectively, and work towards deadlines.
Consultation and guidance skills: Entire departments may seek your advice on key points of tendering law and rely on the efficiency of the terms you managed to outline in the contract. For example, if you fail to include all of the necessary terms and conditions in the contract, your colleagues in the sales department might not be able to close a deal.
Detail-oriented: You must have a high attention to detail, as you will be processing large amounts of information. You will need to be able to read for long periods of time without losing concentration and translate complex information into achievable tasks.
Being tech-savvy: A CA should have exceptional computer skills with a good grasp on technology, as this role is primarily executed from behind the desk.
Ability to work in team: We've saved the most important point for last. A CA must be able to confidently carry out negotiations, deal with a wide variety of specialists from all different walks of life, and build meaningful and lasting relationships within each group.
From Project Managers to accounts departments, to state officials and lawyers, a Contract Administrator collaborates with a wide range of stakeholders and the key members in a construction project to ensure a seamless start and continuation of a construction project.
They should be able to manage conflicts in a confident and assertive manner, while still maintaining positive relationships for the company.
Meet The Challenges
As noted in IACCM's webinar 7 Key Elements of Successful Contract Lifecycle Management, there are a number of challenges a Contract Administrator usually faces.
Failed to locate a contract? Is there a limited visibility in the risks and obligations? Have difficulties in tracking requests from all parties? Feel overloaded?
You should be prepared for a job that requires multitasking and you should know how to prioritize to juggle your workload. All of the information should be well-organized and easy-to-find, which is a skill you need to develop and master.
Wait. Are you a life-long learner? You have to be, if you have chosen this career path. The reason is – contracts are affected by construction laws and regulations which constantly undergo changes. You can't possibly be effective if you stop learning and keeping track of relevant industry updates.
Earning Potential
The pay for a Contract Administrators role is quite competitive in Australia. Entry level jobs start at $65,488, while experienced specialists earn on average $101,902 with a potential to scale up to $187,000.
Now that we know that this career path can be both professionally fulfilling and financially lucrative, let's find out what qualifications and training are needed to start and advance your career in this field.
What Are The Relevant Qualifications?
A formal qualification in building and construction or engineering is extremely important in securing a role. Why? Usually when advertised, these positions attract hundreds of applicants with construction industry experience. So a construction course can help you stand out and outwin your competitors.
Most employers will look for a college diploma, a university degree, or an equivalent qualification. Thus, a Certificate IV in Building and Construction (Contract Administration) is an ideal qualification that will give you the skills you need and widen your knowledge base in contract administration.
Students enrolled in this course learn how to process client requirements into contractual form, read and interpret construction plans, and complete applications for building approvals.
These courses are built on real-world scenarios and complement your existing construction industry knowledge with practical projects and relevant information regarding legislative requirements, codes, approvals and much more.
Time For A Career Leap.
If you are ready to take the next step towards becoming a qualified Contract Administrator, Back to Basics, a nationally recognized training provider, is here to help.
Our CPC40208 Certificate IV in Building and Construction (Contract Administration) is specifically designed to prepare you for a Contract Administrator role. The duration of the course is 12 months.
It's designed to meet the demands of those wishing to work in small to medium construction companies, either commercial or residential.
There are four major areas Contract Administrators need to focus on and we developed our modules to help you gain knowledge in:
Sales & Clients Needs
Tendering & Procurement
Site Regulations Codes & Approvals
Contracts Selection & Administration
The units will teach you how to
prepare a construction contract
handle construction materials for low rise projects
read and interpret plans and specifications
apply construction information and contract law to the sales process
process client requirements
participate in occupational health and safety(OHS) processes
With elective modules, you also learn how to prepare and evaluate tender documentation, resolve business disputes or apply risk management techniques.
No matter how challenging this role is, getting prepared for it is easy and effective with Back to Basics. Here is why:
You learn at your own pace, from the comfort of your home or office.
You receive one-on-one training from industry experts.
You gain access to training materials written by builders for builders.
Your tuition fee is all-inclusive (the pay covers all of the learning materials, support, and administration).
You join a vibrant community of professionals.
Call us on 1300 855 713 or email enquiries@backtobasics.edu.au to find out more.