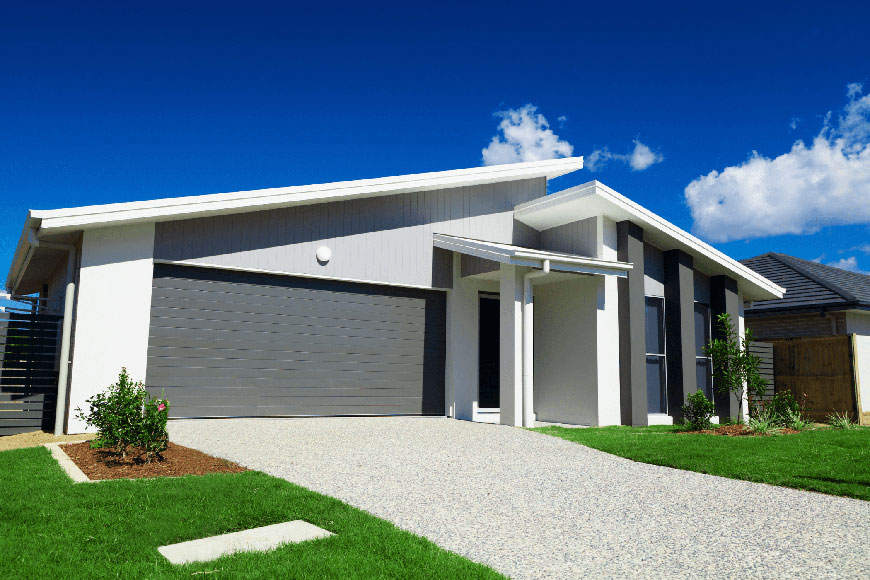 What makes a house livable, accessible and adaptable?
Jeff Wright, a Townsville resident, spent four months looking for a rental property with no success. He had to stay in a hotel for six months waiting for his new house to be retrofitted (costing him $130,000 in total).
Unfortunately, Jeff's case is no exception. We rarely think of livable, accessible, and adaptable houses before we face the facts.
The construction industry is already waking up to the growing demand for livable houses and buildings.
There is no turning back. We should build with ageing, infirmity, and inclusion in mind to bring livable design features to a maximum number of people — throughout their lifetime.
What Is Livable Housing Design?
A livable house is designed to meet the changing needs of most home occupants without the need for customization and remodelling.
Such houses provide the peace of mind for whatever the future may hold. And if the occupants wish it to be their last home, it will readily become one.
An adaptable house may lack some features of livability at present, but it is designed to be easily adapted to become a livable house, should the need arise.
Why Do We Need Livable Homes?
While environmental issues force us to opt for sustainable practices, designing for livability helps to solve other essential problems.
The Australian population is growing. Our country is being transformed by aging (baby boomers, a total of 5.5 million people born between 1946 and 1965, have gone into retirement). Our lifestyle requirements are constantly evolving. The pressure on health and social care services is rapidly increasing.
We need homes that enable us to live independently and safely so that we can live in our houses for as long as possible. In other words, when the lifetime needs of occupants evolve, the house evolves with them.
The Three Levels Of A Livable House: Silver, Gold, Platinum
The Livable Housing Design Guidelines is a document created by Livable Housing Australia which outlines three performance levels for livability — silver, gold and platinum. Designing for each level, builders choose to include features that range from basic requirements through to the best practice.
Here is what each level includes:
Silver Level: The key livable design elements.
Gold Level: Enhanced standards plus additional design elements.
Platinum Level: Further enhanced standards plus all remaining elements.
Let us walk you through the seven core design elements that make a home livable, adaptable and accessible.
Features Of A Livable House
1. Dwelling Access
The house has a continuous, step-free pathway to the entrance of the house whether from the street or the car park.
2. Dwelling Entrance
At least one level entrance leads into the dwelling — to enable occupants to easily enter and exit the building.
The doorways and passageways are wider and enable easy navigation with walking frames, wheelchairs or a child's pram.
3. Internal Doors And Corridors
Internal doors and corridors are wide so that there are no restrictions to move between rooms and hallways.
4. Toilet
At least one toilet is located on the ground (or entry) level to facilitate access for occupants and visitors. The toilet is installed the way there is enough space for easy navigation.
5. Shower
There is a walk-in shower for easy and independent access. For people with limited hand function, lever-type taps are the go-to option.
6. Reinforcement Of Bathroom And Toilet Walls
The bathroom and toilet feature grab rails. Otherwise, the walls are reinforced to enable future installation of grab bars.
7. Internal Stairways
The key goal here is to reduce the likelihood of injury and enable future adaptation. One option could be a stairlift to allow people move around their homes independently and safely.
The above-mentioned seven features bring in the biggest difference in people's lives. As a rule, they are built into the home design at the time of new construction or remodeling.
There are also additional features that complement the core design elements:
Car Parking
Where the parking space is part of the dwelling access it should allow a person to open their car doors fully and move around the vehicle.
Kitchen Space
The kitchen space is designed to support ease of movement between fixed benches and to support easy adaptation.
You can also go further by designing slip-resistant flooring, clearance in front of fixed benches thus adding circulation space and providing flexible work surfaces.
Ground (Or Entry Level) Bedroom Space
There is a space on the entry level that can be used as a bedroom. Again, clearance on at least one side of the bed would allow for more flexibility should the need arise.
Laundry Space
The laundry space is designed to support ease of movement between fixed benches and to support easy adaptation. Clearance in front of laundry can also be designed to allow wheelchair access.
Door And Tap Hardware
Occupants should be given the possibility to easily and independently use door handles and tap hardware.
For doors, you need to choose the lever handles that are much easier to use than the door knobs.
Designers and builders can also choose to go for pocket doors to slide out of the way instead of opening doors.
Switches And Powerpoints
Light switches and powerpoints are located at heights that are easy to reach for everyone.
Family/Living Room Space
There is enough clear space in the family/living room to enable people move in and around the room with no impediments.
Image source: Kev Morris Builder
Window Sills
The height of the window sills enable home occupants to view the outdoor space from a seated or standing position. Window sills are fitted with easy-to-reach window controls.
Flooring
The floor features slip-resistant materials to reduce the likelihood of slips and falls.
Ultimately, accessibility and livability in housing is about thoughtful design when the lifespan of the occupants is taken into account. If these design features are also part of the aesthetics, you won't even notice them.
Who Benefits From A Livable Home And How?
Everyone needs a livable house, but certain groups of people are more sensitive to inclusive design features: people with a disability (limited mobility, reduced vision or other impairment) and their families and friends; ageing people; people with temporary injuries; families with young children.
No matter what, all of us surely fall into one group: we are going to get older. And the physical design of the home should not unnecessarily limit our ability to cook a meal, use the shower and the toilet, reach high shelves, move furniture around, etc.
But there is more to add to the list of benefits:
Livable and adaptable houses help to maintain community ties — you are not obliged to look for a new residence when life circumstances change.
By the way, it's not only about people with a disability; it's about having inclusive communities where people can visit their family and friends and access other buildings for shopping, entertainment and more.
Finally, these houses cost less to be refurbished and are attractive to a larger number of people — so they are a sound investment for resale and rental.
Australia Has Its Examples Of Livable Homes.
Located in Canberra, Isabella Gardens received Gold certification from Livable Housing Australia. Here you will find single-storey homes that have dwelling access with a step-free pathway. They feature wide internal doorways, corridors and spacious kitchens, laundries, bedrooms and living spaces that enable easy access for everyone.
Head for Tasmania and you will find the Lifetime SmartHome – a universal access home with "more than 30 accessible features" as well as additional, built-in ones for future activation should the need be at a later time.
Lifetime SmartHome achieves the Platinum level of the Livable Housing Design Guidelines.
Here is the non-exhaustive list of the features this house boasts of:
wider doors and hallways,
reinforced bathroom and toilet walls (for grab rails installation),
Kitchen, switches and power points, door and tap hardware are designed to meet the Platinum level guidelines.
Voice and touch control system to operate equipment and fittings.
Assess Your Home
How do you assess your home for livability? Livable Housing Australia developed a Self Assessment Tool to help you with this task. You can also get acquainted with the Livable Housing Guidelines by downloading this free copy of the document.
Let's Sum Up
The construction industry is preparing to fight another challenge — to help people age in place and age in community.
Architects and builders can design out many of the "troubles" by constructing houses that are safer, more comfortable and easier to access without looking clinical or being luxury builds.
Professionalism and creativity can give birth to sustainable, inclusive, and inspirational housing projects that will set a new trend in the industry.
That's when we need skillful specialists who know how to read industry codes and regulations, how to incorporate rules into the building design, how to manage the construction process, and, eventually, build homes for today's and tomorrow's use.
Back to Basics, a nationally recognized training provider, is here to help you earn your desired qualification in construction.
Here is what makes the learning process easy, effective, and quick with Back to Basics:
You gain access to training materials written by builders for builders.
You receive one-on-one training from industry experts.
You learn at your own pace.
If you would like more information on the courses Back to Basics offers or are interested in upgrading your resume with one of our qualifications, call us on 1300 855 713 or email enquiries@backtobasics.edu.au to find out more.