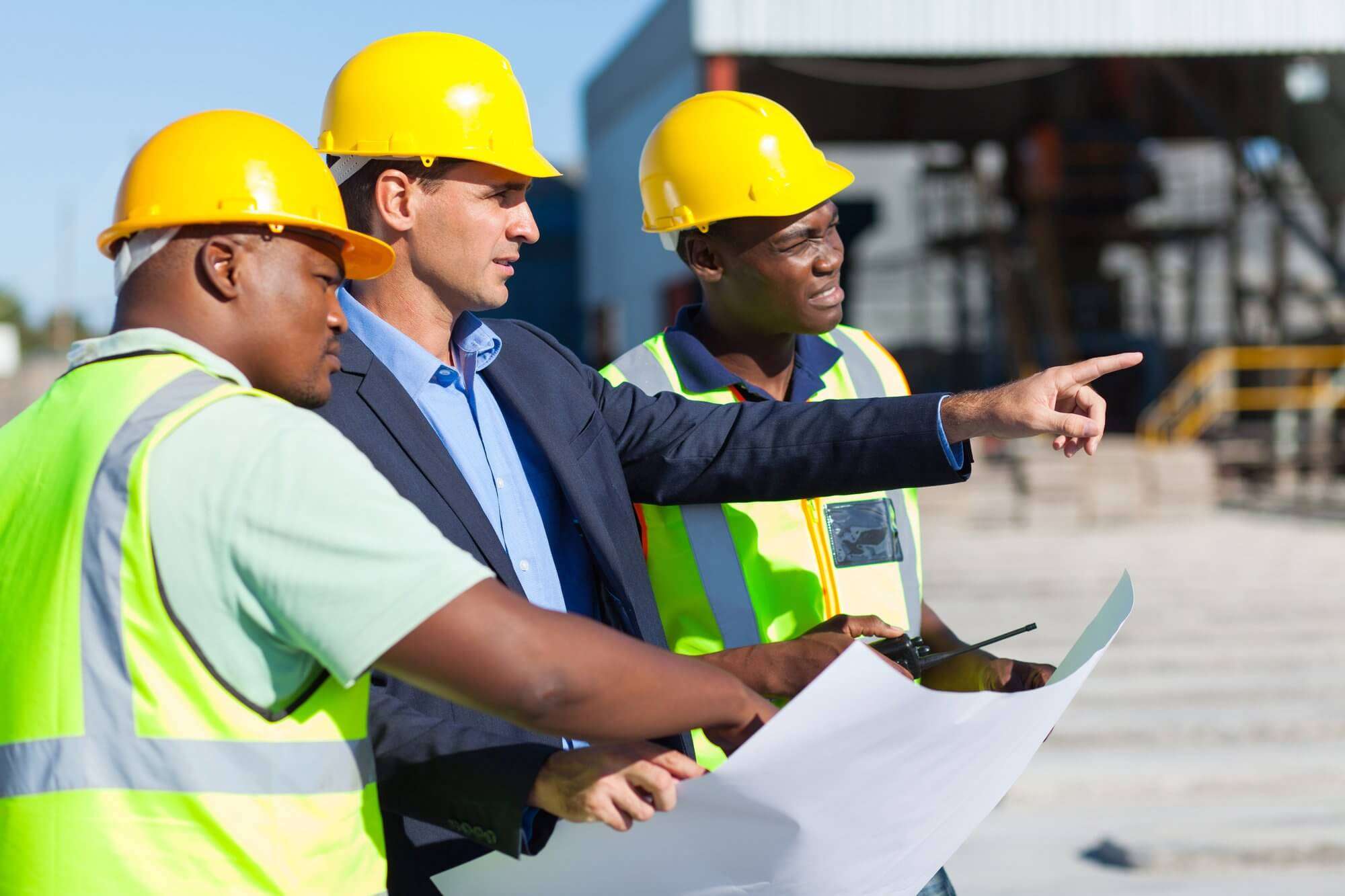 Your Quick Guide to Becoming a Construction Project Manager
Who is the first person construction team members go to when they have a problem?
Right. The Project Manager.
But handling the team's questions and concerns is only a small part of a construction Project Manager's duties.
Broadly speaking, a PM takes the construction project from A to Z.
Although it is difficult to describe a typical day in the life of a Project Manager, there are people out there who readily share their experiences.
"I recommend anyone considering construction project management to gain at least a few weeks of work experience on an active building site, just to ensure you are comfortable with the working conditions and environment on building sites," says Mark, a Construction Project Manager, in an interview to Career Insights.
You work both on-site and in the office. You meet and fight new challenges, day in and day out. You are expected to listen to those you work with, understand the emergency, and then get the job done. It is your duty to make sure everyone's ideas are heard and expectations are met.
It is not going to be a cakewalk, so take the time to explore all of the details and learn what to expect from this role.
To keep the entire team goal-oriented and to create a sense of accomplishment at the end of each meeting, that's what every PM should strive for.
Sounds hard? Get ready. It's getting more difficult from here.
Construction Project Manager's Main Duties
According to the Construction Management Association of America (CMAA), the responsibilities of a construction manager fall into the following seven categories: planning, cost, schedule, scope of work, safety and quality management.
These categories embrace all of the major stages in the construction process: site selection, design, bids and permitting, construction, and delivery.
Thus, Project Managers' duties include a plethora of tasks from design to actual construction and all the way through project closeout.
Now let's peek into the major responsibilities PMs shoulder.
1. Creating Benchmarks.
Benchmarking is key to understanding if everything is in line with plans, specs, and blueprints.
Benchmarks are a sort of checkpoint to estimate the overall effectiveness of the construction process, identify pitfalls, and design viable strategies.
If you are good at benchmarking, it will help to set realistic timelines and attainable goals so that you can deliver projects on time and under budget.
2. Understanding The "Big Picture".
You should have a clear understanding of the project ultimate goals and be able to communicate your vision to your team. This will help every team member to act proactively, stay goal-oriented, and work with minimum supervision.
3. Continuous Planning And Revisions.
Any experienced project manager will confirm that planning starts long before construction begins. You will spend a lot of time revising and adjusting milestones to address unexpected issues and make sure the project plan aligns with the overall objective and timeline.
4. Performing Risk Management.
Construction site conditions, environmental concerns, worker safety, design alterations, financial fluctuations… There are so many factors that can pose a risk to your project.
Managing these risks is another important aspect a Project Manager should deal with.
Identifying and assessing risks top the priority list. Then you should categorize them based on their potential impact on the overall project and the probability of their occurrence.
Roles should be clearly defined so that each of your teammates knows the scope of their duties when it's time to address the risk.
5. Ensuring Workers' And The Building's Safety.
Successful completion of a construction project is not only about time and cost-effectiveness. Every single aspect of the accomplished work should comply with building codes, plans, and specifications.
Besides, deep knowledge of workplace health and safety regulations is an absolute must. Unfortunately, worker safety remains one of the most important issues in the construction industry, and the PM has a primary role of making the construction site safe for every single worker and visitor.
6. Putting Together The Budget.
You are the keeper of the budget, so staying within the predetermined boundaries is essential.
Budgets for wages, equipment, and materials — everything should be thoroughly considered.
Remember, it's important to keep the clients updated for any budget-related issues as soon as they pop up. This will help you take the stress out of the process and tackle issues effectively before matters get too complicated.
7. Obtaining And Distributing Resources.
From nails to bulldozers, the construction Project Manager must obtain all of the materials, equipment, and supplies necessary for the construction.
Tracking inventory effectively is also important. You don't want unnecessary stuff to pile up on the construction site. On the other hand, you don't want to lose time on obtaining necessary supplies when the construction is in full progress. Finding the balance is tough, but that's what makes a PM stand out.
Also, be prepared to review and update any changes in the project and allocate resources accordingly. Flexibility and strategic thinking are important to be able to make the right decisions.
8. Hiring, Firing, And Managing Staff.
Do you have competent and motivated staff on board? You are halfway through. Most likely, your project is going to be a success!
As a Project Manager, you are required to hire the best talent and help them succeed in their roles. Construction is a high-risk industry, so taking care of employee's well-being is one of your top tasks, otherwise "health, safety, and productivity can be negatively impacted."
The team spirit is of no less importance. A strong corporate culture where people enjoy a positive atmosphere and integrity is a hint that a professional manager is there leading the team. Employees should get a clear direction from their manager and should know their hard work is recognized and rewarded.
Each of the above-mentioned duties will be impossible to accomplish without a number of essential skills (more on this in a minute).
First, let's see whether the offered compensation reflects the complexity of the duties you have to carry out.
How Much Do Construction Project Managers Earn?
In Australia, the average salary of a construction project manager is AU$97,894 according to PayScale. The salary can reach as high as AU$153,000 for the most experienced ones.
You will meet a lot of Site Supervisors, Contracts Administrators and even Carpenters who move up the ladder aiming for a project manager's position.
Many of these transitions are organic and give professionals a decent chance to realize their full professional potential. Another major reason for this transition is striving for a managerial job that pays much higher.
Required Skills For A Construction Project Manager
Here are the skills you need to complete tasks efficiently and safely.
1. Time Management Skills.
An old definition of a project sums it up best: "any collection of vaguely related activities that are ninety percent complete, over budget and late."
Your goal is to lead a project that does not hold true to this definition.
You will spend at least a couple of hours a day responding to emails. There will be meetings to take part in. Amid all of this, you will have to coordinate the workflow and set calendars.
If you can't prioritize effectively, juggling all of these tasks will be rather challenging or… simply impossible.
2. Communication And Interpersonal Skills.
Disputes and misunderstandings are inevitable, but as a PM you should nip issues in the bud before they affect your project plans negatively.
The in-house team, suppliers, subcontractors, local authorities and even the press — you have to maintain effective communication with all of the parties. Be willing to share both good and bad news to help your team fix issues as soon as possible.
3. Ability To Work Under Pressure.
The workload is tough. Sometimes you are the one who works long hours. If an emergency happens, this might mean working on weekends or during the holiday season.
Be prepared to handle all of these challenges and maintain a healthy work-life balance.
Obviously, you will need to have strong problem-solving and decision-making skills to keep the wheels rolling.
4. Being Tech-Savvy.
Be open to new solutions and practices. Technology revolutionizes the construction industry and is here to help out with nearly every aspect of the project management work.
You can do your own research on construction project management software to find out the tools that best suit your needs.
Keep an eye on the trends in construction technology and make sure you know how these trends impact your role as a Project Manager.
Tools are great but every decent career starts with a well-designed, comprehensive training.
The Career Path And The Required Courses
No matter your background or work experience, the first step to becoming a construction project manager can be enrolling in a course that will enable you to become a licensed builder. The training CPC40120 – Certificate IV in Building and Construction (Building) is the right one to help you get the qualification.
Next comes a higher-level construction course which will open new professional horizons and help land a job as a project manager. It's called CPC50220 – Diploma of Building and Construction (Building) .
Before that, we have one last piece of advice for you: if you plan to become a PM, commit yourself to lifelong learning. Here is why.
You Are Entering A Challenging Industry.
The construction industry is constantly evolving and there are numerous factors that will affect the way projects are designed, managed and executed in the future.
Demographics change. The environmental challenges force us to opt for more sustainable solutions. To be able to succeed tomorrow, we should start planning effectively and get ready for change today.
If you are not the type of person who plans too far into the future, start small and set short-term goals that will lead you to accomplish your bigger objectives.
So, what are you supposed to do in the next two years? Who do you need to talk to now?
Meet Back to Basics, a nationally recognized training provider. We are here to help you not only get your feet into the construction industry but also build a shining career as a project manager.
A number of factors make Back to Basics an ideal choice for a growing number of students.
You receive high-quality training at an affordable price and in the shortest time frame possible. And that's only the beginning.
You enjoy the flexibility and efficiency of learning from the comfort of your home or office.
You learn at your own pace.
The diversity of our students is recognised and Back to Basics Business Training determine the support needs of the individual student.
You gain access to training materials written by builders for builders.
You receive one-on-one training from industry experts.
If you would like more information on the courses Back to Basics offers or are interested in upgrading your resume with one of our qualifications, Call us on 1300 855 713 or email enquiries@backtobasics.edu.au to find out more.