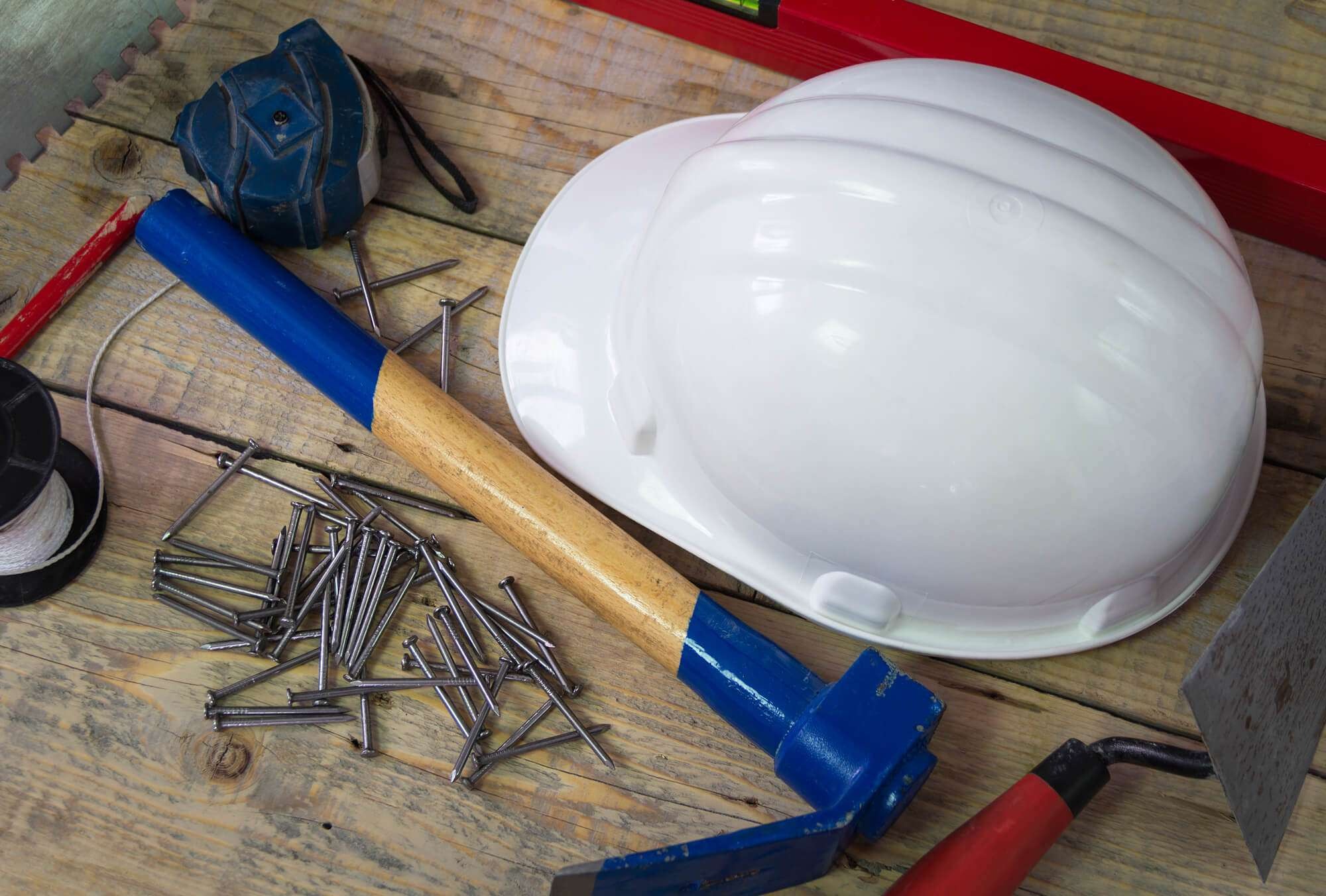 Get your Victorian Builders Licence
Be careful not to face penalties. In Victoria, it's an offence to enter into a contract and carry out work if you are not a registered building practitioner.
Know the qualification requirements. Know the application process. This will save you tons of nerves and precious time.
You have three major things to keep in mind:
You must be registered to perform building work worth more than $10,000.
Your registration must be approved by the Victorian Building Authority (VBA) before you commence work.
Any building work that requires a permit, regardless of the overall cost, also requires a licence.
The process of issuing a builders' licence varies across states of Australia. In Victoria, it is managed by the Victorian Building Authority.
Note that the whole thing can be time-consuming and difficult if you submit an incomplete application. Make sure you don't.
Classes Of Registration
Different categories are offered for building practitioners (Engineer, Building Inspector, Quantity Surveyor, etc.).
For Builders, three subtypes of registration are outlined:
Commercial builder(Limited and Unlimited)
Domestic builder (Limited and Unlimited)
Demolisher(Low rise, Medium rise, Unlimited)
Here is a quick explanation in terms of limited and unlimited registrations.
A Domestic Builders Licence (limited) outlines a specific area where you are qualified to accomplish tasks.
Your responsibilities may be limited to the bathroom, kitchen and laundry renovation, the construction of swimming pools and spas, waterproofing, shade structures, brick/blocklaying, earthworks and excavation work, the construction of private bushfire shelters, framing, plastering, etc.
Conversely, when your licence card reads "Unlimited", it means your work is not limited by any specific area in building construction.
The VBA website clarifies that when holding the unlimited domestic building licence you are responsible for carrying out or managing the carrying out of all components of domestic building work, including the construction, renovation, improvement or maintenance of a home (class 1, 2 and 4 buildings, and associated class 10 buildings, as classified in the Building Code of Australia).
Check the website's What is Domestic building work page for more details.
Note that for those who work under a corporate entity, one of the directors of the entity must be registered.
Choose Your Category
If you want to get a builder's licence, you can either become a domestic builder or a commercial builder.
Read on to learn more about these two options and their eligibility requirements.
1. Domestic Builder
As a domestic builder, you can complete renovation, construction, maintenance, and improvement projects of a home. There are also three classes for domestic builders:
Limited builder – In this role, you may be limited to carrying out, managing or arranging the carrying out of certain types of domestic building work, limited by the scope of your license.
Unlimited builder – This role allows you to carry out, or manage, or arrange the carrying out of all components of domestic building work for the construction, renovation, improvement or maintenance of a home.
Project Manager (Domestic) – In this role you are responsible for managing or arranging the carrying out of domestic building work by registered builders. You cannot carry out the domestic building work yourself.
Eligibility Requirements
You must have the required educational qualifications and relevant work experience to become a registered domestic builder.
Be sure to complete your application form with all the relevant details. This includes your professional membership, completed training programs, work samples if necessary, and business operations.
You also need to show VBA that you do not have a criminal record and an unreasonable number of debts. With your authorisation, VBA will conduct National Police Certificate check to determine your criminal record.
2. Commercial Builder
You need to be a licensed commercial builder to carry out building work for offices, shops, factories and other commercial buildings. The licence also allows you to examine project's plans and documents, organise building work inspections, and submit plans to a surveyor.
There are two classes under this role:
Limited – the builder's role is limited to the tasks specified on their certificate
Unlimited – the builder can perform any and manage any type of commercial building work
Eligibility Requirements
To get the certification, you'll need the specified educational qualifications, work experience, and practical experience.
Be sure to provide a complete application form with all the relevant supporting information. You must pass a police check for criminal history. Applicants must also have appropriate insurance.
You might also need a certificate to show the completion of the Course in Builder Registration (BPB).
The Application Process
Download and complete the application forms on your computer. It's not advisable to handwrite when filling the forms as it will delay the processing time.
A National Police Check is required as part of the application. You'll find the details for the police check in the form. Complete an Experience Statement and a Technical Referee Report for every component and class you want.
In your application, be sure to include proof that you have the required insurance and that you have completed the appropriate application fee. Be sure to print and sign all the hard copies of your application form and police check consent.
Your application must not contain any false statements. You can then submit the forms by mail or in person.
What Happens After You Apply
The VBA will review your application, qualifications, and expertise to determine your eligibility.
In some cases, you may have a face-to-face interview or take an open-book exam to complete your application. They may also request more information if needed.
Application Fees
| | |
| --- | --- |
| Domestic builder (unlimited) or Project manager (domestic) and not currently registered with the VBA | $985.40 |
| Domestic builder (limited) and not currently registered with the VBA | $782.80 |
| Domestic builder (unlimited) or Project manager (domestic) and currently registered with the VBA in a category other than Domestic builder | $914.90 |
| Domestic builder (limited or unlimited) or Project manager (domestic) and registered with the VBA as a Domestic builder before 21 May 1999 | $768.30 |
| Domestic builder (limited or unlimited) or Project manager (domestic) and registered with the VBA as a Domestic Builder after 21 May 1999 | $420.50 |
| Class other than Domestic builder and not currently registered with the VBA | $130.90 |
| Class other than Domestic builder and currently registered with the VBA | $60.40 |
For renewal, annual, mutual recognition and other fees, check out Building fees page.
Complete Required Training Before Applying
From the details above, you can easily pick out that training is essential. The Victorian Building Authority requires work experience, practical experience, educational qualifications, and certifications to approve your application.
You can work as a joiner, bricklayer or take apprenticeship programs to gain the relevant experience. After that, you can consider completing building and construction courses for your licence.
Due to the regulations set by the VBA, you should start with the CPC50220 – Diploma of Building and Construction (Building) . This course can take about 12-24 months. You can easily complete this course online to prep for your career, expand on your knowledge, or get ready to run your own construction business.
Completing the CPC50220 – Diploma of Building and Construction (Building) will also allow you to get QLD Builders Licence & NSW Builders Licence. With this training, you can become a site supervisor, building manager, project supervisor, or a construction manager.
Supporting You To Get Your Licence
To assist you with the registration process, the VBA conducts free registration information seminars. You are encouraged to book into a relevant seminar and attend it before submitting your application.
VBA also has a rich Resource page where you will find useful fact sheets, templates, notes and answers to frequently asked questions. Everything is well-thought-out to arm you will all of the information and tools you need to successfully get your builders licence.
This leads us to some final thoughts.
Let's Sum Up!
In Australia, we have a wide range of building and construction issues to tackle — from bushfire to combustible claddings, from the safety of balconies to monitoring companies who get into financial hardships… What's more, recent research shows that "safe and accident-free workplaces are also a top priority for Australian companies".
To face and overcome all of these challenges, we need qualified industry practitioners who are able to carry out building tasks professionally and effectively.
That's why, leading a construction career is a rewarding and fulfilling journey — it allows each and every practitioner to break the constraints of an office job, engage in physical work, grow as a specialist, and change people's lives for the better.
To start, make sure you meet the eligibility requirements. Obviously, training is a critical part of your application, and Back to Basics is here to help you.
Our Certificate and Diploma courses allow you to get the training you need to qualify as a builder.
Here is why more and more people choose to get their qualifications with us.
You enjoy a flexible schedule and learn at your own pace.
Your learning process is quick and effective— your training materials are written by builders for builders.
No hidden payments— there are no extra fees for your textbooks and learning materials.
You join a community of knowledgeable industry practitioners— you remain a community member even after completing your courses.
If you would like more information on the courses Back to Basics offers or are interested in upgrading your resume with one of our qualifications, Call us on 1300 855 713 or email enquiries@backtobasics.edu.au to find out more.