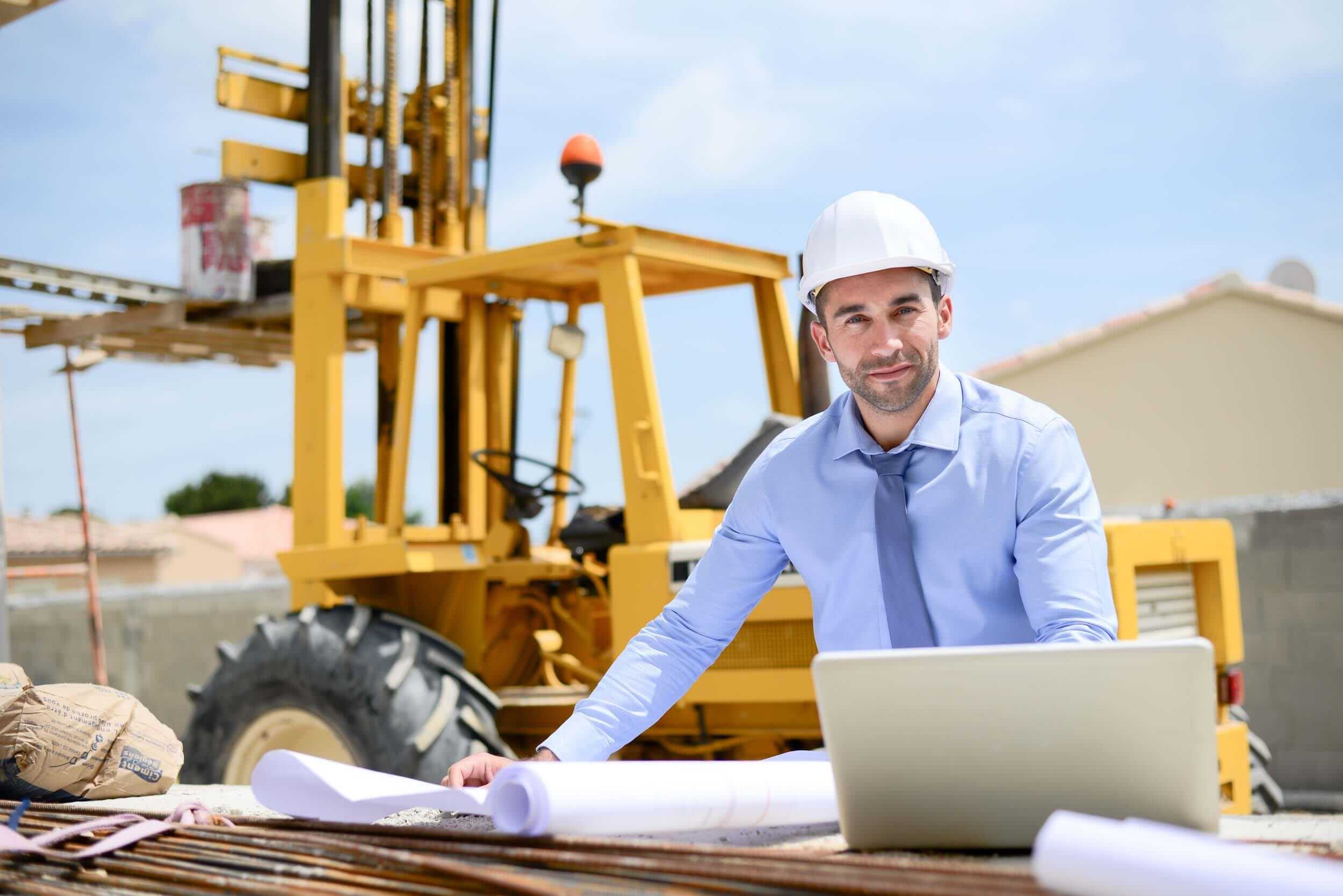 How to Become a Construction Supervisor
It's a rewarding job. Building projects take shape under your watch, and the results are visible for years down the road.
It's an important job. The safety of everyone on-site is under your responsibility. True, all parties involved in the construction process should take care of safety issues, however, the Construction Supervisor has a primary responsibility to ensure there are no risks of failure or incidents on-site and the identified risks are properly managed.
It's an interesting job. If you enjoy being outside and not doing the same thing over and over again, you will love this role. Being present on the construction site, walking around and making sure everything is going smoothly — that's what makes your working day interesting, dynamic, and challenging.
Who Are You, And What Will You Do?
The range of responsibilities is wide. As a Construction Supervisor, you are responsible for ensuring the safety of the crew, watching the construction process, as well as managing project plans, reports, and any related paperwork.
The list of tasks is long, but first things first.
You make certain that employees, sub-contractors and visitors have adequate training and a safety orientation. To help you accomplish this duty, solid knowledge and experience are needed to carry out safety briefings and toolbox talks.
Toolbox talks are in essence regular meetings with workers in order to review worksite safety and "involve workers in all aspects of workplace health". You can learn more about how to conduct a safety meeting in this short webinar. Topics of these meetings may vary from working at height to the use of personal protective equipment.
Hence, the next area involved. You should have a strong knowledge of building codes, safety guidelines and regulations, as well as a sound understanding of how construction equipment works.
When it comes to regulations, substantial attention should be paid to the Building Code of Australia (the BCA) as part of the National Construction Code of Australia (the NCC).
Legal requirements are outlined in these documents to help you make informed decisions in terms of fire safety, the use of personal protective equipment (PPE), worksite safety management, etc.
Note that the NCC undergoes reviews and updates every three years — so it's also important your work adheres to any possible changes and revisions.
Next, Construction Supervisors should be able to read and understand construction plans, drawings and blueprints. Without fluency in the language and symbols used on construction drawings, you won't be able to be efficient in this role.
As you grow as a specialist, more duties can be added to your job description.
You might direct negotiations with subcontractors, coordinate supplies and materials, get the necessary permits, as well as participate in accident investigations and ensure adequate investigations are completed.
Here's what you will need to concentrate on:
Selecting and preparing a construction contract – Similar to understanding tender documents, knowledge gained from understanding construction contracts will help identify any potential risks within its terms.
Understanding tender documentation – Reading and understanding tender documentation is crucial to successfully complete a project. Knowing how to translate the scope of works and details from documentation will make certain the project is built as it should be.
The legal obligations of a building contractor – Protecting yourself and any tradespeople from harm is a priority but knowing the legal repercussions can help ensure the practices are upheld.
Now let's peek into the construction site and see how everything is being planned and managed on-site.
Completing a project isn't as straightforward as pouring some concrete or building a frame. As a Supervisor, you need to make arrangements so that all components of a building are delivered to site and are constructed as per documentation. This includes the materials used in the project and ensuring the project sticks to its timeline.
An eye for detail needs to be applied to materials delivered to site. Not only does a Supervisor ensure that the materials are delivered without any defects or damage, but also that materials delivered match the purchase order.
While managing the delivery of materials is part of a Construction Supervisor's role, maintaining the appearance of the site is also important. Every building site should have a warning or other important signage as well as the name of the builder posted out the front. Thus, the project becomes a part of how the public sees the company. For example, a messy site with loud, rude tradespeople can reflect negatively on the company's image and it is up to the Construction Supervisor to make sure that this doesn't happen.
Get ready to acquire and hone your personal skills.
Clear communication skills are of utmost importance: you are required to help people understand what should be done and how it should be done. As a Supervisor, you will need to communicate your expectations with tradespeople, suppliers and other members of the construction team. This can include making sure all documents are readily available, and that all orders are called up in time for the relevant trades.
You should strive to be a teacher, not a cop. Guide and coach instead of watching your workers in order to catch their mistakes and punish them.
Developing a can-do mindset and strong problem-solving skills are also essential. You shouldn't be afraid to get into conflicts and do your best to solve them.
In order to keep the site (and the company's image) in a positive light, Construction Supervisors need to develop their planning and interpersonal skills. Effective planning skills will ensure that materials have a storage place on-site to minimise clutter. It will also make it possible for tradespeople to work without any delays, preventing disagreements on site.
These skills will build you up as a professional and open new pathways in the construction industry. Let's see what education and training you need to start and upgrade your career.
The Education And Training Required
If you want to work as a Construction Supervisor, focus on learning and applying the following:
Principles and practices involved with providing a safe working environment;
Structural principles involved with constructing small and medium-rise projects;
Ensuring budgets are adhered to, and the effects to a project if they are not;
Selecting high-quality building materials and tradespeople;
Managing project risk and quality standards;
Applying the relevant standards and building codes to projects;
Managing the successful completion of a construction project.
Your Career Path
Remember, your skills are transferable.
From administrative positions to management and entrepreneurship — Construction Supervisors have ample opportunities to create their own career path and open the door to many other roles within the industry.
Progress can be made within the construction department of a building company, leading to added responsibility from management positions. The knowledge and experience gained as a Supervisor can also give you a leg up if you'd like to move into other departments.
The direct path of development leads to working as a Construction Manager for a building company. Building on the skills learned as a supervisor, your role will grow to involve managing a team to ensure that jobs are completed on time, on budget and to an exceptional standard. This can involve training other supervisors, providing corrective feedback and assisting with any conflicts that may arise on site.
One of the key learnings from time spent supervising is how buildings are assembled. These learnings can lead to progression within the scheduling and estimating departments.
Whether building rates for pricing or generating a bill of quantities, construction knowledge is always required. When generating bills of quantities, the experience gained from reading and understanding construction details can translate into accurate orders. Should you wish to be involved with estimating, complex projects can be visualised from basic sketches to ensure all elements are accounted for.
Sometimes working for a builder is not your end goal. Sometimes, you want to be the builder. Being a Construction Supervisor will provide the experience vital to becoming a successful builder. Experience, coupled with completing a Diploma of Building and Construction, will form the cornerstones of getting a building license. Combined with an understanding of construction principles, completion of the Diploma will provide knowledge of Acts and Regulations within the industry, as well as preparation of Construction Contracts.
You can also decide to step into entrepreneurship and open a contracting company yourself.
If you have a passion for teaching, roles like technical instructor, apprenticeship coordinator and training director are awaiting for you. The industry will welcome those who have hands-on experience to complement their theoretical knowledge (a huge bonus for such positions!).
That's a lot of options. It's now up to you to decide where your enthusiasm lies and where your career advancement can go. By the way, transferable skills mean that you can aim for a stable career and always safeguard yourself against sudden fluctuations in the industry.
Let's Wrap Up!
Completion of the Diploma in Building and Construction can lead to a first-year exemption from the Bachelor's Degree in Construction Management, a University degree that can further develop your understanding of the Construction industry. Completion of this Diploma can also lead to attaining a Builder's Licence, (when coupled with the relevant experience and approval from the building commission), to let you be your own boss!
Back to Basics, a nationally recognized training provider, is here to help you earn your desired qualification in construction.
Choose your field of interest: contract administration, estimating, building, site management, project management, trade contractor management and more.
Here is what makes the learning process easy, effective, and quick with Back to Basics:
You gain access to training materials written by builders for builders.
You receive one-on-one training from industry experts.
You learn at your own pace.
You become part of a vibrant and knowledgeable community.
By the way, fees are all-inclusive. You don't make any extra payments for the training materials and textbooks.
If there is any further information we can provide about this career path, or about the education requirements around getting a builders licence in Australia, call us on 1300 855 713 or email enquiries@backtobasics.edu.au to find out more.