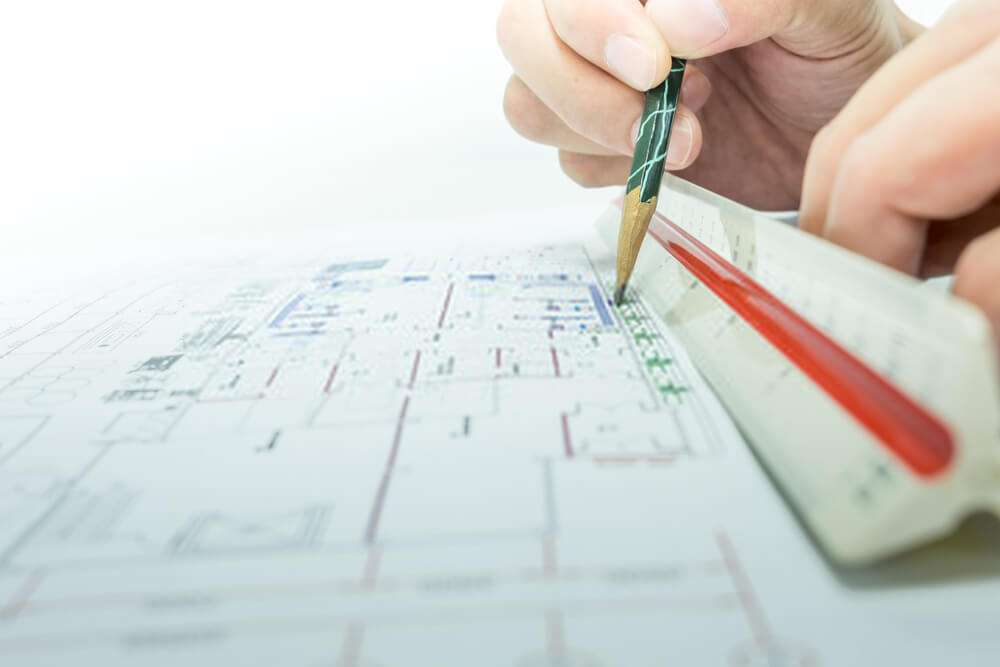 How Online Courses Help to Build a Shining Career in Construction
It's invisible at first sight, but people's lives depend on you.
Every day you reach your workplace to make "simple" things possible for us: live in a house, work in an office, or travel from one place to another. Remove construction from our day-to-day living, and we would be left painfully paralyzed.
It's easy to enjoy the outcomes of your work, but it's tough to be in the construction field. Those who enjoy splendid careers will say that their success is not a happy accident.
It is with learning and upgrading your skills that you push the boundaries of your potential and climb your way up the ladder. True, there are hundreds of choices when it comes to learning – from traditional classrooms to online courses and self-education. But before you leave to find out which one works best for you, let's take a break.
Grab your favourite cup of coffee and let's dive into the benefits of distance learning. Here is how it can help you enter the construction field or take your career to the next level.
1. Your Qualification Is An Online Course Away.
If you are still to choose your future occupation and wonder whether construction should be on your top list, look no further.
Long story short, the construction industry needs you. We will let the numbers speak for themselves.
The most recent construction market survey reveals that "the global industry faces more work with fewer workers". More than half of the researched markets struggle with skills shortages.
The overwhelming majority of vacancies require a relevant formal qualification. And guess what. You may be found unsuitable only because you lack the formal qualification.
That's when e-learning steps in to lend a helping hand. Certificates, licences and diplomas are simply an online course away to help you stand out and get hired with minimum effort.
Fortunately, online courses in construction come in all shapes and sizes. Whether you want to get into the field, enhance the little bit of experience you have, advance your career after years of hands-on practice, or start your own construction company, you will find an online course that fits your needs and goals just perfectly.
All you need now is to put your best effort and see how distance learning helps to set yourself apart from the rest.
2. Take Online Courses For That Next Leap In Your Career.
We have to admit it. There is no lack of challenges in construction.
Codes and regulations, architectural designs, environmental requirements, modern technologies – you should keep track of so many things to stay competitive.
Skills that go beyond field-specific knowledge are also essential. You have to master leadership and negotiation skills, excel in time management, develop your communication and interpersonal skills. Choose the area you want to improve and pick from a platform of online courses to deepen your knowledge. Back to Basics have been training people via online/distance education for over 20 years and would be more than happy to assist you in upgrading your skill set. Feel free to view our courses by clicking here.
Remember, those who proactively take courses to upgrade their skills, will be winners in tomorrow's job market.
As you start investing in your lifelong education, acknowledgement and incentives will not keep you waiting for long.
These are, undoubtedly, nice benefits of distance learning. But are online courses really effective?
We are glad you asked.
3. Achieve Higher Productivity With Distance Learning.
Pull up an easy chair, lean back and click on the play button of the next module in your online course.
Hats off to technology. Today, online education helps to enjoy the full sweetness of the learning process, by personalizing every step of it.
Easily fit the lessons into your busy schedule — pause the lecture to pick up your kids or to finish the next important presentation for tomorrow's meeting.
With an online course, therefore, you choose the best hours for you and achieve the highest possible concentration.
Your effectiveness is enhanced further if your training is directly connected to your day-to-day work. Without leaving the worksite, you can learn and implement your knowledge immediately.
By applying what has been learned from the coursework in a practical environment – the construction site, there is a better chance of retaining that knowledge. This means that not only are you working towards your qualification, but also your work becomes easier as you gain a better understanding of the industry you are in and its practices.
But that's not all.
The content is available anytime for your review. You do not have to wait for your lecturer or peers to study a unit. You can skim over the content you already know and concentrate on areas that need more work.
Scheduling breaks can also be beneficial to your learning process. In a classroom environment, a quick bathroom break can mean you aren't there when a key component is explained. And for those of us that can't think on an empty stomach, grabbing a snack when you're hungry will help you get back on track.
If you prefer not to be stuck to a desk all day, you are free to learn with 10 or 20-minute segments. Yet, if you are more productive when nothing distracts you for a couple of hours or more, online courses will provide you with the ability to study as much as you want in one sitting.
While some of us thrive in a silent classroom, others think and learn better with music. Regardless of your learning requirements, by enrolling in an online program you can obtain a qualification in an environment with minimal interruptions to the learning process. You can easily set the temperature, lighting and the overall feel to create the ideal learning environment.
Online courses come with an additional benefit. Most of the time, they take the stress out of the learning process. Here's how:
Daytime classes can take time from our regular workday. This can impact our workload as we may need to get tasks completed in a shorter time-frame — that's additional stress on our schedule. Rushing our work may also lead to more errors, putting our jobs at risk.
Evening classes, on the other hand, can impact other commitments outside of your working life, putting a severe strain on your delicate work-life balance.
Why adjust your life to a school's timetable? Opt for an online building and construction course instead! Set your own hours, as well as the pace. That's how busy professionals are able to achieve their goal with minimal impact on their lifestyle.
But there is more.
If you feel you will lack a personalized approach, look for high-quality online courses. Typically, they offer one-on-one support throughout the course, and the best ones go further by providing post-course assistance — to ensure the highest possible productivity in your studies.
These exciting benefits of e-learning and online courses sharply boost your productivity so that you learn more, better and quicker.
Notably, the feeling of excitement goes beyond efficiency.
4. Let E-Learning Save Your Time And Hard-Earned Money.
Top-notch online courses offer customized modules — they cluster units the way that you gain subject-specific knowledge in a single course.
This saves you enormous resources you would otherwise spend on a number of traditional programs to access the information you need.
Just think of it. You do not need to travel to and forth, sit in endless traffic jams, or wait for a place on the next available classroom course. Your lesson is a click away even if you choose to study at 4 a.m. before you leave for office or before your kid is awake.
Besides, you have the possibility to earn while you are learning. This takes away any potential financial strain that can come from taking a few hours per week to study, or time being taken from annual leave.
In addition, high-ranking online training providers offer all-inclusive packages — meaning you do not have to pay any extra dollar for the study materials. Save your income for other commitments. Online courses give you the freedom to study and put your skills into practice simultaneously.
Let's Sum Up!
Build an outstanding career from the power of an online course. Gain your well-deserved financial stability and independence.
Whether you are looking to advance your career, or change from the industry you are currently in, a new qualification can help you take that next big step.
At Back to Basics, a nationally recognized training provider, you will find all of the benefits that make online courses an ideal choice.
You study at your own pace from the comfort of your home or office.
You save your hard-earned money — the courses come with all-inclusive packages.
You get one-on-one tutoring.
The diversity of our students is recognised and we address the needs of the individual student.
You join a vibrant community of building and construction professionals.
Learning online is not only a rewarding experience. It's also beneficial to your mindset and back pocket!
Start by exploring the requirements for becoming a builder or any other construction practitioner. Note that each state has its own process and policy for issuing licences. Consult our Complete Guide to Getting a Builders Licence in Australia for more details about local procedures in New South Wales, Victoria, Queensland, Western Australia, South Australia, Northern Territory, Tasmania, and Australian Capital Territory.
If you plan to acquire your Builders Licence, check out two of our online courses: CPC40110 Certificate IV in Building and Construction (Building) and CP50210 Diploma of Building and Construction (Building).
Both courses are recognised by Australian Licensing Bodies and are part of the requirements when it comes to getting your Builders Licence in Australia.
Join the Back to Basics Family and make the most use of the tools and resources we provide to each of our students.
You have the potential. Turn it into a bright career in construction!
If you would like more information on the courses Back to Basics offers or are interested in upgrading your resume with one of our qualifications, call us on 1300 855 713 or email enquiries@backtobasics.edu.au to find out more.